Hotel Leonardo
Bijakovici bb, 88266 Međugorje Босния и Герцеговина
Phone

+385 52 816 122
Mob

+385 98 324 633
Fax

+385 52 816 088
Send inquiry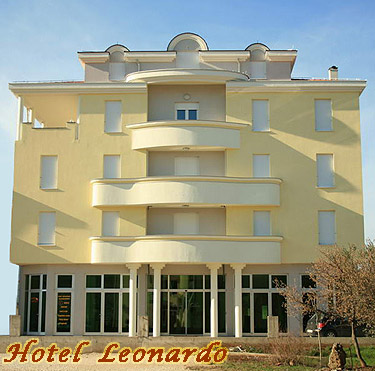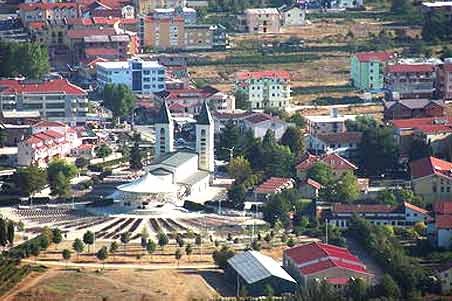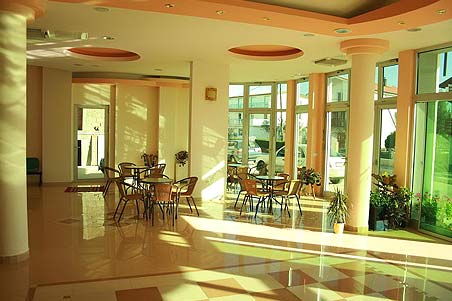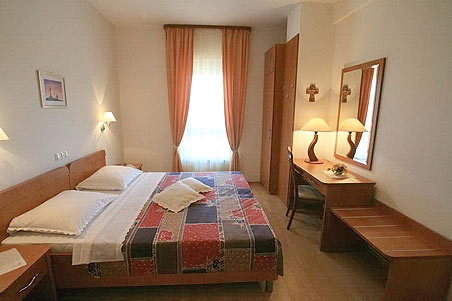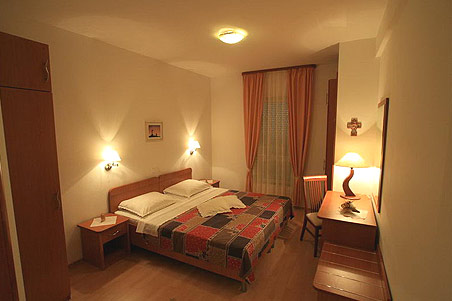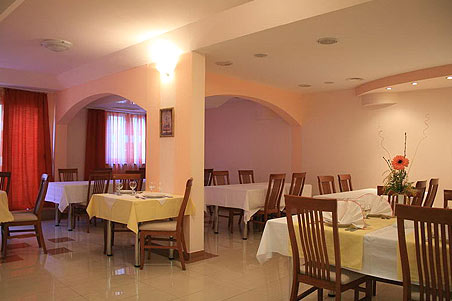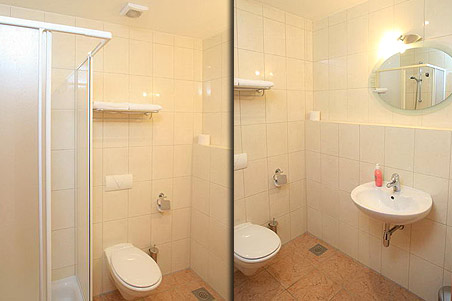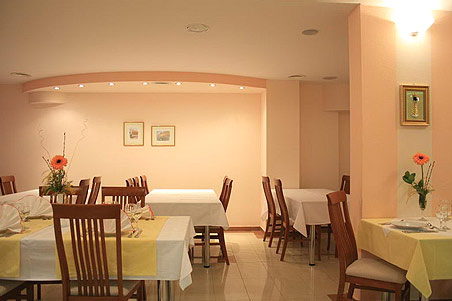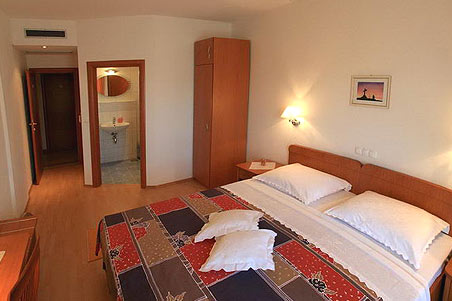 Accommodation Units
02.10.2020 – 03.10.2020
Description
Hotel Leonardo was built in 2007. It's very comfortable and offers a very enjoyable accommodation. it is located in the proximity of St.Jacob's church in Međugorje (300 m distant), in the direction of the Apparition Hill.
Hotel Leonardo has 30 exclusive air conditioned rooms and one apartment for 4/5 persons. the total capacity of the hotel is 75 beds. One room is adapted for disabled people.
The hotel has an elevator and a lobby bar next to the reception desk. there is also a restaurant with a capacity of 100 persons, where you can enjoy meals of national and international cuisine.
A covered terrace offers a magnificent view on Međugorje, an Apparition Hill and on the Cross Hill.
Facilities
Equipment and facilities:

Кол-во комнат 31
Комнаты для некурящих
лифт
Проезд на инвалидных колясках
Кол-во комнат для переговоров 1
Салон и терраса для приёма и коктейлей
Ресторан
Места для некурящих в ресторане
Бар
Интернет
ТВ в комнате отдыха
Souvenir shop
Выставочный зал
Outdoor parking
Service:

Обменный пункт
Сейф у администратора
Доставка в/из аэропорта
Пользование телефаксом
Пользование компьютером
Прачечная
Child bed in room
Child seat in restaurant
Sports and activities:

Прокат велосипедов
Морские прогулки
Музыкальные вечера
Meals:

Завтрак
Обед
выбор меню
Ужин
выбор меню
Вегератианская кухня
Ланч
Distances
Distance:

Центр 300m
Автобусная станция 350m
Железнодорожная станция 10km
Аэропорт 20km
Thermal center 2km
Grocery store 1000m
Ambulance 310m
Pharmacy 300m
Information
| | |
| --- | --- |
| Регистрация заезда | от |
| Регистрация отъезда | До |
Send inquiry
Share your experience