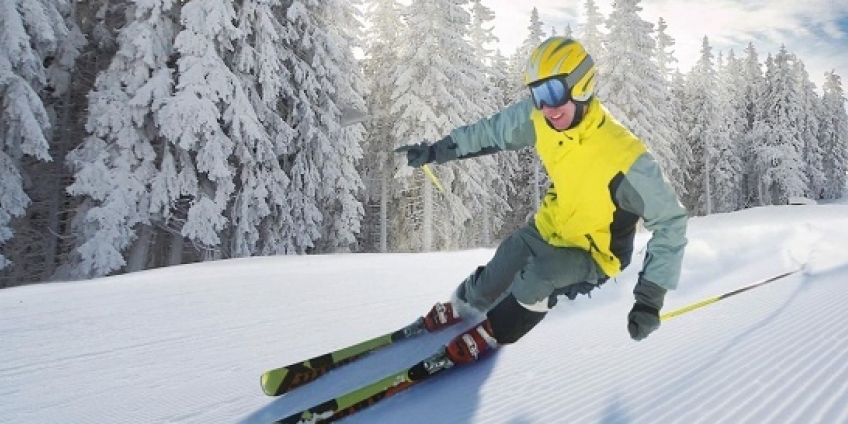 08. December, 2017 skiing, slovenia, vacation, mariborsko pohorje, rogla
Close to Croatia, affordable prices, easily accessible ski resorts, domestic cuisine, are just some of the reasons why a large number of skiers decide to spend their winter and ski vacation just in Slovenia.

The first record of skiing starts in Slovenia dates back to 1688, and its excellent geographical and climatic position is due to numerous ski resorts. Among the most famous are: Krvavec, Kranjska Gora, Rogla, Mariborsko Pohorje, Cerkno Vogel, and near is also one of the most beautiful places in Slovenia, Bled and Bohinj.

Numerous Croats made their first ski passes at Mariborsko Pohorje. This ski resort, together with Areh, has a total of 42 km of scenic trails, 20 km of cross-country ski trails and 20 ski lifts, the most famous of which are Žalice ski lifts. In winter, Pohorje has more than 7 km of illuminated ski slopes. One of the reasons why this is under the most famous winter destination in Slovenia is that what is being done here is the "Golden Fox", the slalom and giant slalom competition for skiers in the World Cup. Pohorje is extremely popular among families with children, besides skiing and snowboarding, visitors can also enjoy a host of other winter activities. As for accommodation, you can stay in Pohorje in numerous hotels, boarding houses and apartments. If there is not enough snow due to climate change, you do not have to worry about it, because there are many skiing cans here.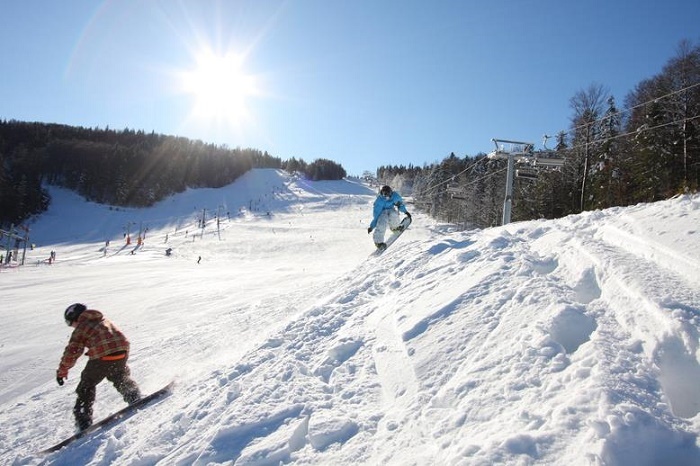 Krvavec has 30 km of ski slopes at an altitude of 1450 to 1971 m, Snowpark and igloo bars. The trails are suitable for all, from beginner to recreational and professional, but it is worth mentioning that a greater number of trails belong to those red or harder. Krvavec is considered one of the best to the most famous Slovenian ski resorts, and is located only 25 km from Ljubljana. Its disadvantage is at the same time climate, so this area is often with dense fog, strong wind due to which lifts are closed, and the climate is more similar to those on glaciers. But in all the days of beautiful weather, when you rise above the clouds, you will be greeted by one of the most beautiful views in Slovenia. In all Slovenian ski resorts you can also enjoy good homemade food.

Skiing through the slopes of Vitranc extends from Kranjska Gora, a small place between the alpine peaks to Planica, from 800 to 1215 meters above sea level. On this move there is a system of 6 lifts and 13 lifts. From winter activities and skiing, you can also enjoy skiing on 40 km of maintained trails, climb up the ice on Lucifer, sneeze and walk on snowflakes, skate, enjoy with snowmobiling friends and much more. Like in Mariborsko Pohorje, here is the race for the Ski Cup, the slalom and giant slalom competition. At the bottom of the ski resort is the "Snowy beach", an area filled with restaurants, bars and terraces, you can rent ski equipment or buy it here.
Rogla is a ski resort with 100 hectares of landscaped beginners tracks, several dozen kilometers of landscaped ski slopes and 11 ski lifts.There are also the Terme Zreče, so Rogla is an excellent combination of skiing and wellness, which makes it one of the top 4 Slovenian ski resorts. One of its main characteristics is that you can reach the top of the mountain by car. Rogla also offers adrenaline toboggan run, snowmobiling, motorcycle sledding, etc. There are also numerous hotels and apartments on the ski slope.

The Cerkno Ski Resort includes 18 kilometers of ski trails, 5 km of cross-country skiing trails, and is a great choice for families with children, as they are wide and well prepared for all beginners. The problem is only the local roads that lead to the ski resort and the journey will take longer. A small place Cerkno located at the foot of the ski resort is 10 km away.
So, if you still do not know where to spend your winter holiday, maybe some of these ski resorts in Slovenia will be an incentive to choose and book your accommodation right here!