Tirena Hotel
Phone

+385 52 816 122
Mob

+385 98 324 633
Fax

+385 52 816 088
Send inquiry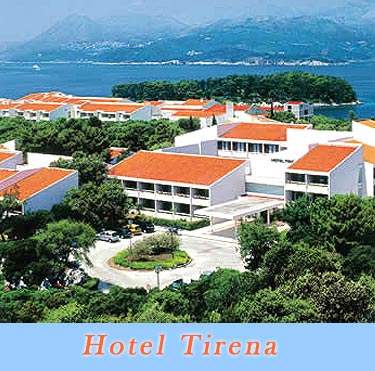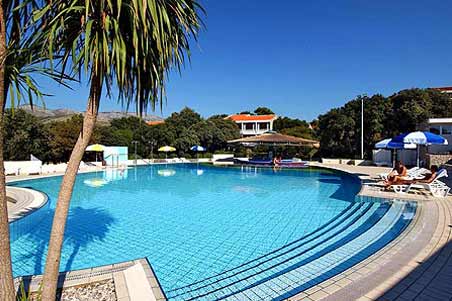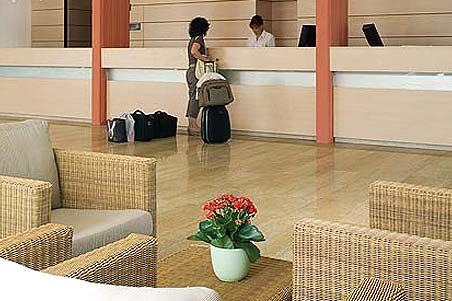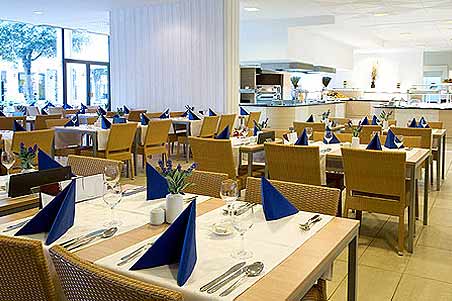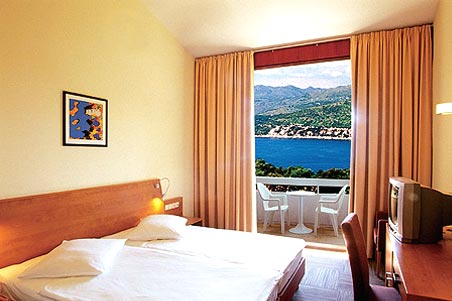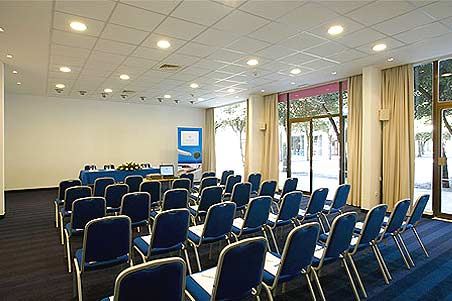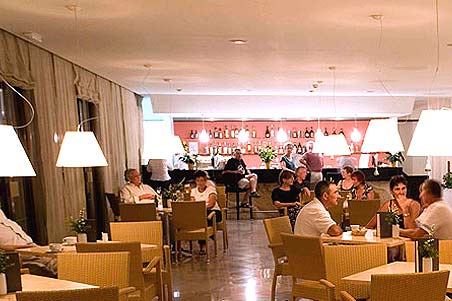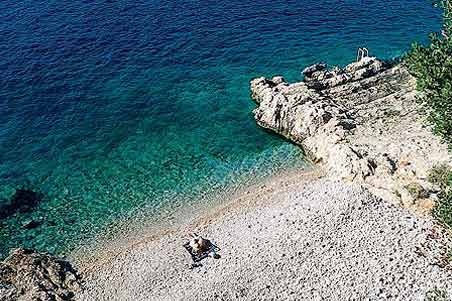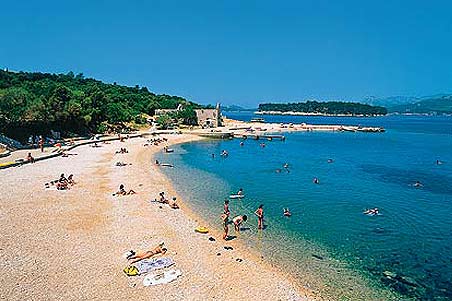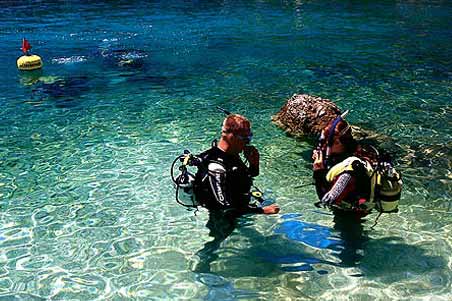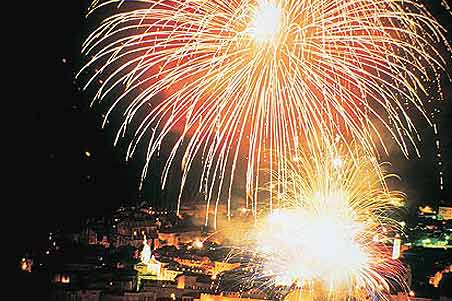 Online rezervace
Description
The Tirena Hotel is located amongst green pine trees and olive trees on the Babin Kuk peninsula, not far from the old town centre of Dubrovnik, and is the perfect spot for relaxation. It is also perfect for active types who want to spice up their holidays with some sports and walking in the countryside. The attractive Cava beach not far from the Tirena Hotel offers a series of entertainment facilities, and you can totally relax beside the outdoor hotel pool and pool-side bar.
The spacious, modern and comfortably furnished rooms of the Tirena Hotel with their view onto the fragrant Mediterranean park or crystal clear sea offer everything you need for an unforgettable holiday.
The sports entertainers will wake you up and entertain you with aqua aerobics while looking onto the sea, and there are many sports facilities near the hotel, including tennis courts, a diving club, mini-golf, a huge choice of water sports, and nature trails for jogging and cycling. True gourmets can also enjoy the show cooking with a huge choice of local and international specialities in the restaurant that has a wonderful view onto the sea and the Dubrovnik Bridge. The aperitif-bar is the ideal place for sipping a morning coffee or an evening cocktail, and after swimming and having fun during the day you can relax at the pool-side bar.
Explore Dubrovnik, this true jewel of the Mediterranean and discover why the legendary George Bernard Shaw uttered the famous sentence: "Those who seek paradise on earth should visit Dubrovnik". Walk down the Stradun and the ancient city walls, explore the city´s cultural gems, have fun at the concerts and performances, peek into the museums and galleries and relax on the terraces of Dubrovnik´s restaurants and bars.
Facilities
Equipment and facilities:

Počet pokojů 208
Non-kuřácké pokoje
Výtah v hotelu
Bezbariérový přístup
Počet konferenčních sálů 1
Salóny a terasa pro pořádání recepcí a koktejlů
Restaurace v hotelu
Non-smoking prostor v restauraci
Lobby bar
Internetová kavárna
TV sál
Prodej denního tisku
Prodej suvenýrů
Masážní salon
Venkovní parkoviště
Service:

Recepce 24 hodin
Směnárna
Sejf na recepci
Kyvadlová doprava
Fax
Počítač k dispozici
Praní a žehlení prádla
Sports and activities:

Ping pong
Tenisové kurty
Venkovní dětské hřiště
Venkovní bazén
Dětské brouzdaliště
Sauna
Masáž
Půjčovna kol
Pořádané výlety
Procházky a jogging
Hudební večery
Meals:

Snídaně formou švédských stolů
Večeře formou bufetu
Oběd - menu
Večeře - výběr z menu
Vegetariánská strava
Možnost Oběd pack
Distances
Vzdálenosti:

Centrum 6km
Autobusová zastávka 3km
Nádraží 223km
Nejbližší letiště 23km
Nejbližší Lázeňské / wellness centrum 1000m
Shop / Market 50m
Ošetřovna 200m
Lékárna 1000m
Distance from sea:

Oblázková pláž 300m
Skalnatá pláž 300m
Nudipláž 300m
Lehátka a slunečníky u bazénu
Lehátka a slunečníky na pláži
Plážový volejbal
Potápěčská škola
Information
| | |
| --- | --- |
| Check in | From |
| Check out | To |
Send inquiry
Share your experience