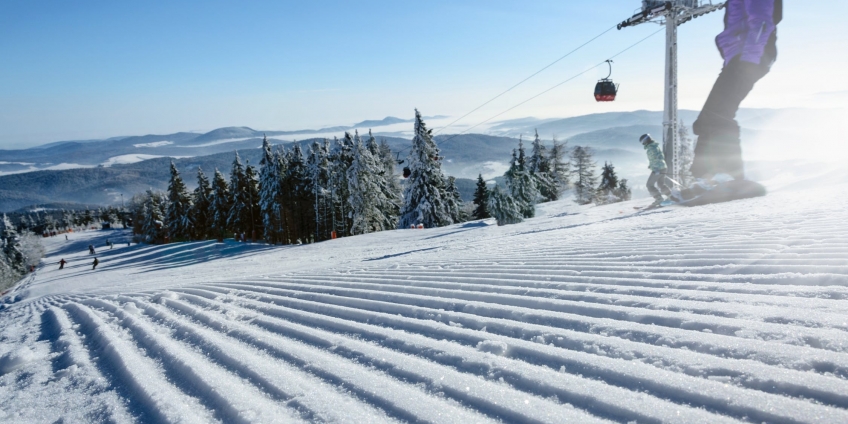 31. August, 2018 Skiing in the French Alps, Les Deux Alpes holiday home, holiday houses in French Alps, Private transfer
The French Alps is a significant hub for many an avid skier. With a variety of skiing and non-skiing activities, beautiful scenery and wonderful resorts, France is definitely one for any skier's bucket list.
No matter your skill level, there's such a range of places to visit that you'll be hard pressed not to find somewhere befitting your needs.
Without further ado, here's our guide to skiing in France:
Courchevel
Courchevel is known for hosting a range of different atmospheres across six different villages.
In terms of actual skiing, Courchevel has you covered with roughly 1,000 different landscapes, all of which are situated at high altitudes with some incredibly well formed north-facing slopes.
Known for its impeccable slope maintenance, Courchevel offers terrains for all different skill levels, making it open for everyone to enjoy both the slopes and the non-ski entertainment on offer.
Les Arcs
Paired with the next entry on this list, Les Arcs forms part of the Paradiski area. It also houses a lot of ski runs over 2,000m, with a high factor of snow reliability. Accessibility is a big pull factor for Les Arcs, with fast chairs and excellent lift systems.
There are a number of villages, usually stylised as "Arc" followed by a number (for example, Arc 2000). These names don't really signify much – some were named to represent an idea in the past, such as Arc 2000, which was named in 1960 to represent the future. Some of these are large and spread out, while others are denser.
While the après-ski isn't as lively as other places, all the villages possess great entertainment facilities, including good quality bars and restaurants.
A huge appeal to Les Arcs is the level of access. All the villages possess easy links to each other – you can even ski from village to village!
Paired with the previous entry, La Plagne forms part of the Paradiski area, and each season attracts a large number of visitors.
The actual resort itself is comprised of 11 different villages, all of which are spread out across a large plateau. While the resort can get extremely crowded during the February period, the accommodation on offer makes it an ideal location for families.
The ski runs are very intermediate friendly, and aren't necessarily catered towards the experts. However, there are still a number of challenging terrains, such as a variety of black and red ski runs, off-piste areas, and Europe's longest boarder cross (known as the Funslope).
Méribel is for both the skier AND the outdoor enthusiast.
The resort is filled with beautiful woodland and forest areas, as well as some incredible panoramic views. Not to mention the mountains!
The villages are friendly and atmosphere is warm and welcoming. Part of France's "Three Valleys" ski area along with Courchevel and Val Thorens, Méribel is known for its luxurious ski chalets and all-round beautiful architecture.
Not only will you have access to the facilities within Méribel, but you'll also have access to everything the wider Three Valleys area has to offer, including roughly 600km of pistes.
One appeal of staying with Méribel exclusively, however, is the lively après-ski, as well as the large number of bars and restaurants on offer – guaranteed to keep the fun going after you jump off your skis.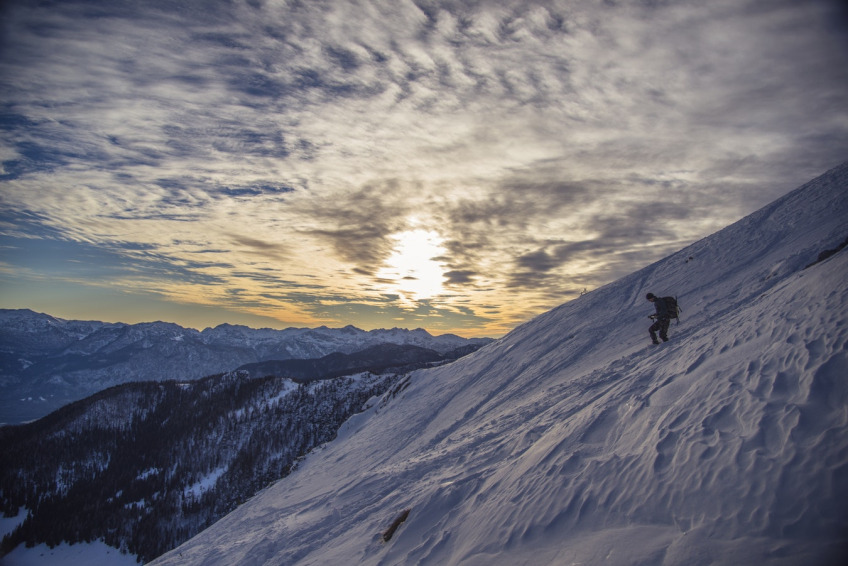 If you're looking for guaranteed snow cover, Les Deux Alpes is the resort of choice. As a result of how snow sure the resort is, you're also guaranteed an incredible terrain park and very long runs. It also means your skiing trip can extend beyond the traditional winter season.
The resort is also known for its animated après-ski with around 30 bars in town to choose from!
In terms of actual skiing, the mountain side is said to have an unusual shape, with difficult runs near the foot of the mountain and easier ones near the top. For the beginners, the top of the mountain is an excellent starting point (especially as it covers a large area of terrain).
Overall, the resort is known for its friendly atmosphere, not just for traditional skiers, but also for snowboarders and freestyle skiers alike. Mainly suited for the novices, Les Deux Alpes still accommodates those with stronger skill levels.
The resort well renowned for being one of the highest mountain resorts in Europe, Alpe d'Huez possesses an excellent terrain which is suited to all needs and skill levels, from the absolute beginners to the highly experienced.
Boasting the fifth largest ski area in France, the resort is guaranteed snow for an extended period of time (usually spanning from early December all the way to late April). It also has easy access from the Grenoble Airport (a 90-minute drive).
While skiing is incredibly well catered to at Alpe d'Huez, there are a number of other non-skiing activities available, including plane flights, swimming and even dog sledding.
So now you've got a taste of what your next ski trip in France will be like, the next step is making your trip run as smooth as possible.
Book your private transfer from the airport, get your skis out, and most importantly, have a great time skiing in the French Alps!