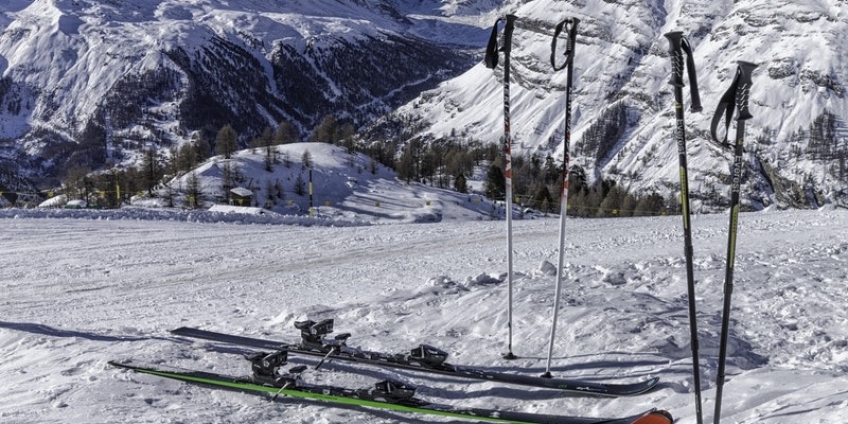 25. October, 2018 skiing in the Swiss Alps, holiday rentals in Swiss Alps, Book your private transfer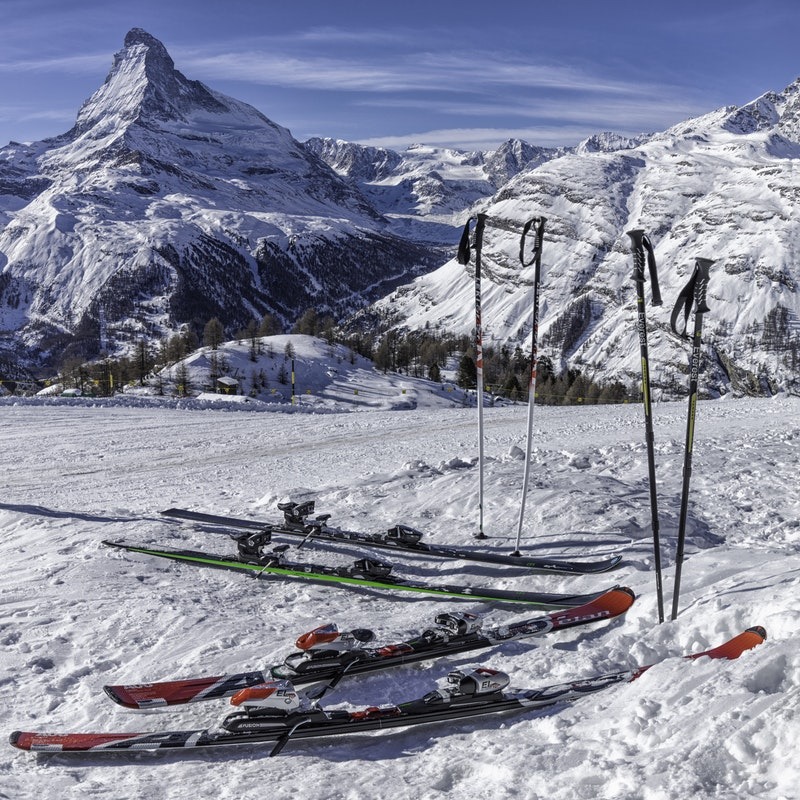 Switzerland has always enjoyed a spot right at the top of the discerning skier's bucket list.
Boasting some of the most beautiful scenery anywhere in the world, Switzerland combines varied terrain with extraordinary hospitality and its own unique take on the après-ski lifestyle.
If anything, the only problem with skiing in Switzerland is knowing where to start…
Whatever your tastes and preferences, you'll be in your element in the Swiss Alps. But if looking to experience the very best of what's on offer, the following six hotspots are truly unbeatable:
The official birthplace of winter tourism in the Alps, St. Moritz has been doing its thing since all the way back in 1864.
Having grown to become one of the most sophisticated ski destinations in the world, St. Moritz is are also packed with incredible pistes to suit all skill levels. There are 88 runs to try out served by 56 lifts, totalling more than 200 miles of marked pistes.
St. Moritz is also home to some of the most stunning hotels and decadent dining spots in the region. Perhaps not the place to visit if looking to travel on a shoestring, St. Moritz nonetheless represents an indulgent splurge that's worth every penny and more.
Boasting a breath-taking position at the base of the legendary Matterhorn, Zermatt promises some of the best conditions throughout a somewhat extended season.
Zermatt is home to some of the highest peaks in Switzerland, with a total of 147 runs to try out and more than 220 miles of marked pistes.
Anyone looking for the ultimate high-octane thrill will be in their element with Zermatt's superb heli-skiing, while those in search of non-stop nightlife will find more than they can handle along the famed Bahnhofstrasse.
Zermatt is also relatively easy to access via organised ski resort transfer services, combining the exclusivity of St. Moritz with a somewhat more relaxed and accessible vibe.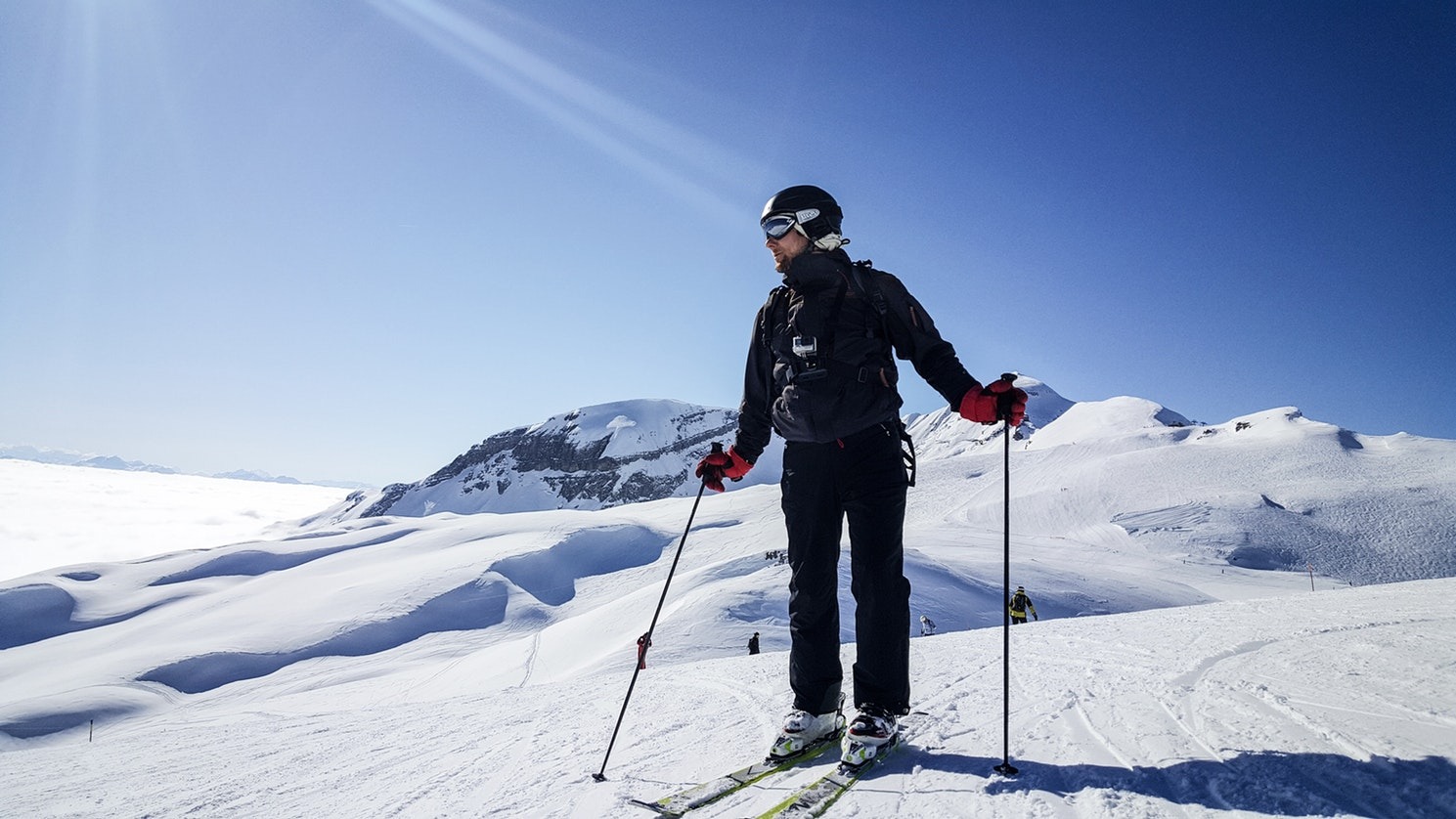 Gstaad
Delightfully difficult for outsiders to pronounce, Gstaad is situated in the Canton of Bern, where the first language of locals is German.
Despite having only found its way onto the map relatively recently, Gstaad has actually been delighting discerning skiers for more than 100 years. In fact, Gstaad is widely regarded as one of the very best places in the region for a family ski trip.
Accommodation standards are as high as it gets, there's a fantastic snow park for boarders and the local cuisine is worth the trip in its own right.
A total of 80 pistes serve up more than 135 miles of marked runs, served by 53 lifts across the resort. Verbier
You don't have to be a veteran of the slopes to be more than familiar with the charms and treasures of Verbier.
One of the biggest and most popular ski resorts in Europe, Verbier peaks at around 11,000 feet and offers perhaps the most diverse terrain and general conditions of any resort in the region.
Despite being frequented by the rich and famous – including members of the British Royal Family – Verbier isn't nearly as formal or pretentious as you may expect it to be.
Skiable terrain extends to more than 400 acres, served by 39 state-of-the-art lifts. If Verbier is within easy reach during your ski trip to Switzerland, it's more than worth checking out to see what all the fuss is about.
Though slightly smaller in size, the idyllic slopes of Crans-Montana promise dreamy conditions throughout the season. Not to mention, the opportunity to cruise down the Plaine Morte glacier, which also happens to be open during the summer.
Along with 48 runs extending over 87 miles of varied terrain, Crans-Montana is home to some of the most extraordinary cross-country courses to be found anywhere in the Swiss Alps.
Unsurprisingly, accommodation and general hospitality standards are right up there with the best in the business.
Last but not least, with an elevation of more than 5,000 feet, Davos is officially Europe's highest town.
Having once been a top destination among jet-setters from across Europe and beyond, Davos has become a much quieter and tranquil ski resort over recent years. All of which works in its favour – spectacular landscapes, incredible hospitality and nothing like the crowds you'd expect from a typical ski resort.
There are 85 runs to try out totalling around 7 miles of marked pistes, served by 56 lifts minus the usual enormous queues.
So what are you waiting for? Book your private transfer from the airport, get your skis out, and most importantly, have a great time skiing in the Swiss Alps!