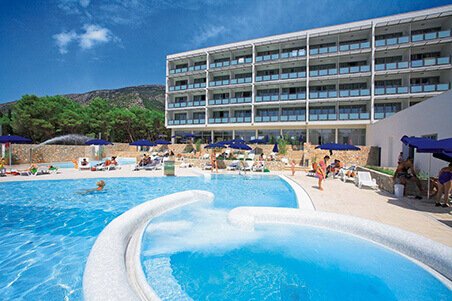 Отели
Бронирование проживания в отелях. Найти отель, который отвечает всем вашим потребностям!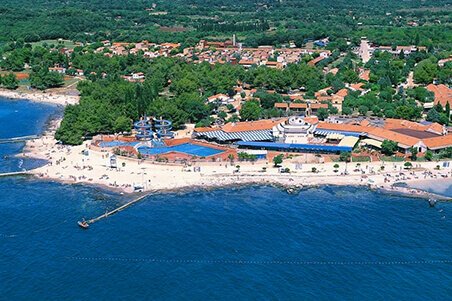 туристические поселки
туристические поселки для праздничные и дни праздник идеальный выбор для вашего проживания.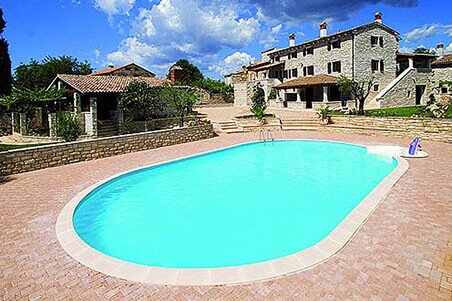 Дома и апартаменты с бассейном
Широкий выбор роскошных апартаментов, вилл и домов с бассейном. Опыт незабываемый праздник!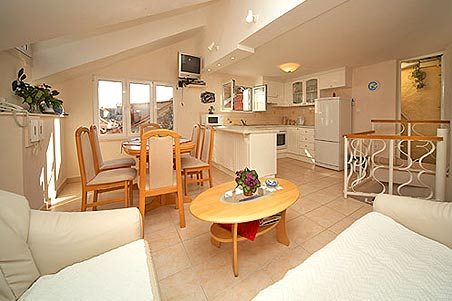 частный проживание
Спецпредложения частного проживание, где вы найдете оазис для себя!
Если вы заинтересованы в сотрудничестве с Travel Tourist Ltd. отправить нам заявку с контактной информацией, и мы вернемся к вам с нашим предложением и условиями сотрудничества в кратчайшие сроки.
Choose your destination
Surrender to search for your ideal accommodation.
Beautiful scenery, pleasant environment and accommodation be your choice for a perfect holiday!
Pесторан Viking, Kanfanar

Restaurant Viking is located in an attractive location in the Lim Fjord in the pristine nature reserve on the west coast of the Istrian peninsula. The restaurant belongs to a group of 'best restaurants in Istria', and the reason for this is a lot. Lim is 12 km long and there is fish and shellfish farms, which dates back to Roman times. The restaurant is modernly equipped and integrated with nature. If youre wondering where you can taste the fish and meat dishes, where to eat or where to eat quality fresh fish, where to go to lunch or dinner, or where a quality lunch or dinner, at the 'Viking' youre in the right place. Delicacies - fish dishes prepared in the kitchen of this restaurant, you will surely remain in your memory. The special atmosphere of a terrace overlooking the sea, which is only 30-meters, and a kitchen that is after 50 years based on simple and delicious way of cooking. Large selection of fresh fish and shellfish prepared in such a way that will always give everything smells and tastes of the sea, and served some 70-odd wines will surely drive you to once again return to the Lim and rates with nature. Distance from the nearest marina restaurant was only 7 nautical miles. Phorylation of the channel is very interesting tourist destination, especially for those arriving by sea, excursions with boats, with yachts, but also for organized excursions with bus ... The restaurant has 190 seats of which 110 seats in the restaurant, and the remaining 80 seats, on the beautiful terrace overlooking the sea. For this reason, we note that we are ready for various events, weddings, receptions, birthday, christenings.... Welcome and good appetite! business hours every day From 11:00 to 23:00 hours Lunch each day From 16:30 to 18:00 hours

Private Dental Practice dr. Ida Sapun Bazant, Zadar

 Dental practice Dr Ida Sapun Bažant offers dental services: – Preventive dentistry – Conservative dentistry– Endodontics– Working with children – Periodontologic dentistry – Fixed prosthetics – Mobile prosthetics – Oral surgery – Cooperation with the oral surgeon, booking an appointment directly from the surgery – Aesthetic surgery: dental jewelry (zircon), teeth whitening, composite upgrades teeth, inlay, Onley, owerlay (composite, ceramic, gold) – Plaque removal by hand or PIEZON (ultrasonic vibration without damaging tooth enamel) to the wishes of the patient. Dental practice Dr Ida Sapun Bažant   uses materials that are internationally recognized, the finest products of Western European, American and Japanese manufacturers. Dental practice Dr Ida Sapun Bažant provides various methods of plaque cleaning of  and all deposits on tooth enamel. Air Flow method removes all layers from the tooth surface enamel strong stream of air and water, no mechanical damage, thoroughly clean all parts of the teeth that can not be cleaned toothbrush or any other cleaner teeth. The regular maintenance of tooth surfaces clean, smooth and glossy prevents the plaque buildup  on the teeth. This method is recommended for all patients who have a natural tooth enamel. Provides excellent massage the gums and improves blood circulation and reduces inflammation. Fillers – hyaluronic acid Dermal fillers are injectable preparations through special micro needles entries in certain zones – reduced wrinkles, refresh the appearance of the face, fill volume cheekbones, the zone where there was atrophy of tissue, mostly lips or cheeks. Hyaluronic acid is for many years the gold standard for injection therapy and it is a stabilized hyaluronic acid that produces biotechnological processes in strict laboratory conditions. Because of its high stability and non allergic characteristics hyaluronic acid is extremely biocompatible with human tissue and can be applied without prior sample applications. The very process of injecting hyaluronic acid is minimally uncomfortable, considering that the said preparations containing a local anesthetic, and the result is visible immediately after application. Because  the hyaluronic acid stimulates the body and increases collagen production,  the result can still be further reinforced in the coming weeks.

Private dental practice dr. Ceric-Dzaferovic Lejla, Sarajevo, Bosnia, Sarajevo

You will always find us in good mood,willing to listen and solve your problem best way possible!We dedicate special attention to each patient,because satisfied patient is our greatest success.The ordination is equipped according to all European standards.We tend to create relaxed environment for the patients,so they would feel pleasant and relaxed.We offer all kinds of dental services,which are provided by the general dentistry doctor and the team of specialists: oral surgery specialist,periodontics specialist,orthodontic specialist,dental implant specialist and oral diseases specialist.Some of the services with attractive prices we provide are:Composite filling                                                                  20-30 EUROne root tooth endodontic treatment                                     40  EURTwo roots tooth endodontic treatment                                   50  EURThree roots tooth endodontic treatment                                60  EURTeeth whitening                                                                        250  EURSimple tooth extraction                                                             15  EURComplicated tooth extraction                                                   25  EURWisdom tooth surgical extraction                                         100  EURImplant with metal ceramic crown installation                   750 EURMetal ceramic crown                                                               125 EURNo metal zirconium Cad-Cam ceramic crown                  225 EURTotal prosthesis                                                                       150 EURPartial prosthesis                                                                    250 EURCeramic veneers                                                                    225  EURSubgingival teeth curettage                                                    15  EURUltrasound teeth cleaning with polishing                            30  EURAir flow teeth cleaning                                                              25  EUR

Парк приключений – Парк Главани, Истра,Хорватия, Barban

Вы хотите, чтобы этот день был наполнен веселыми развлечениями, физической активностью, адреналином и одновременно провести его в расслабляющей атмосфере прекрасной внутренней Истрии? В Glavani Park, который располагается неподалеку от старинного городка Barban, вы сможете найти все, что для этого необходимо! Помимо того, что у нас в парке находятся самые лучшие и протяженные трассы для лазанья, рядом организован небольшой сельский зоопарк, где ваши детишки смогут познакомиться с множеством домашних животных – козами, овцами, курами, кроликами, ну и, конечно, пообщаться с добродушными собаками и кошками. Glavani Park расположен на краю небольшого, тихого села Glavani, в 6 километрах о города Barban на дороге, ведущей в Vodnjan (10 км). На главном шоссе Pula-Labin, неподалеку от перекрестка Manjadvorci, находится хорошо заметный указатель. Glavani Park открылся 1 июня 2011 года и сразу же стал одним из самых популярных мест активного отдыха для хорватских и иностранных гостей. Парк является обладателем сертификата сообщества «European Ropes Course Association», что требует от нас постоянного соответствия крайне высоким требованиям к безопасности наших посетителей. В 2013, 2014 и в 2015 году Главани парк получал высочайшие оценки и специальные сертификаты от Tripadvisor как один из лучших развлекательных центров Полуострова Истрия, рекомендованных к посещению туристами. Также, мы являемся официальными партнерами крупнейшего русскоязычного интернет-портала Adrionik.ru, целиком и полностью посвященного отдыху в Хорватии. Наш высококвалифицированный персонал работает качественно и профессионально, всегда ориентирован на желания наших гостей, исключительно заботлив и любезен. Воодушевленный успехом у туристов Glavani Park начал активно расширять свои возможности. Вскоре появились два новых аттракциона. Первый – это необыкновенные качели 3G высотой 11 метров, ставшие одним из самых захватывающих развлечений в парке. Далее был сооружен «Проход Дьявола» – огромный висячий мост через долину, состоящий из 4-х канатных дорог, протяженной трассы для скейтборда, трех головокружительных мостов и 13 метровой дорожки для катания на моноцикле, расположенной на 12 метровой высоте над землей! С помощью одной из канатных дорог вы сможете пролететь 120 расстояние на 20 метровой высоте! В 2014 году у вас появится возможность попробовать свои силы в великолепном «Zorb ball». Аттракцион представляет собой пластиковый шар, внутри которого располагаются 2 человека, надежно закрепленные ремнями и страховками, катящийся по склону через всю долину. Протяженность трассы – 100 метров, а перепад высот – 12 метров. Невероятное одновременное будоражащее ощущение страха, беспомощности и возбуждения сделает «Zorb ball» самым запоминающимся приключением в вашей жизни! Перед выходом на трассы парка Glavani квалифицированные инструкторы наденут на вас высококачественный страховочный пояс. Далее последуют краткий, но детальный инструктаж и демонстрация оборудования на земле, чтобы вы могли без всякой опасности преступить к лазанью и катанию по трассам, расположенным на большой высоте. После испытаний снаряжения и инструктажа вы проведете несколько минут на двухметровой высоте «желтой» трассы, которая предназначена для детей малого возраста и пробной тренировки. Далее поднимитесь на высоту 6 метров, где располагается «голубая» трасса и преодолев 10 разнообразных препятствий, прокатитесь по захватывающей 113 метровой канатной дороге. Освоившись на легких трассах, вы будете готовы к преодолению «черной» трассы на 10 метровой высоте, которая также завершается 113 метровой канатной дорогой, но дополнительно оснащена уникальными препятствиями – дорожкой для скейтборда, висячей трапецией, «паучьей сетью» и т.д. Все! Пора насладиться заслуженным отдыхом, мороженным и напитками! :) Теперь готовимся к преодолению «Прохода Дьявола». Забираетесь на высоту «черной» трассы, преодолеваете три новых препятствия и 80 метровую канатную дорогу, которая вас приводит к висячему мосту. Наслаждайтесь потрясающими видами и дивным ощущением полета. Почувствуйте себя свободными от оков страха и полными адреналина, при этом находясь в полнейшей безопасности. Испытайте вашу смелость. Вы получите потрясающее удовольствие! Теперь пришло время испытать прилив адреналина в «Zorb ball»! Чтобы ваш день завершился незабываемыми впечатлениями, заберитесь на 3G качели и слетите в свободном падении с 11 метровой высоты. Ваше лицо исказится от ужаса, а из груди вырвется крик, когда фантастические качели с ужасной скоростью помчат вас к земле, чтобы потом опять вознести обратно, навстречу небу. Наши чудо-качели – это поистине подлинная «изюминка» парка Glavani! Проведите насыщенный приключениями день в Glavani Park и, поверьте, вы об этом никогда не пожалеете! Цены Индивидуальные посетители Три трассы для взрослых: 100 kn Тренировочная, желтая, голубая трасса: 120 kn Zip-линия: 40 kn 3G Качели: 40 kn подвесной мост: 60 kn Тренировочная, желтая, голубая, черная трасса + подвесной мост: 180 kn Тренировочная, желтая, голубая, черная трасса + 3G Качели: 160 kn Zorb шар: 50 kn 1 человек, 80 kn 2 человека Комплексная программа: 230 kn Дети (до 10 лет) Тренировочная, желтая, голубая трасса: 50 kn Тренировочная, желтая, голубая, черная трасса: 60 kn Тренировочная, желтая, голубая, черная трасса + подвесной мост:: 120 kn Тренировочная, желтая, голубая, черная трасса + 3G Качели: 100 kn Zorb шар: 50 kn 1 человек, 80 kn 2 человека Комплексная программа: 170 kn Цена для групп (минимально 10 человек) Тренировочная, желтая, голубая, черная трасса: 80 kn Zip-линия: 30 kn 3G Качели: 30 kn подвесной мост: 40 kn Zorb шар: 30 kn 1 человек, 60 kn 2 человека Тренировочная, желтая, голубая, черная трасса + подвесной мост: 120 kn Тренировочная, желтая, голубая, черная трасса + 3G Качели: 110 kn Комплексная программа: 180 kn KIDS (UNDER 10 YEARS OF AGE) Тренировочная, желтая, голубая, черная трасса: 50 kn Тренировочная, желтая, голубая, черная трасса + подвесной мост: 100 kn Тренировочная, желтая, голубая, черная трасса + 3G Качели: 90 kn Zorb шар: 30 kn 1 person, 60 kn 2 persons Комплексная программа: 150 kn

Sky riders paragliding Croatia, Bjelopolje

BJELOPOLJE - KORENICA Altitude 1203m (max. height difference 592m for this site Takes wind directions SE, S, SW, W includes transportation Zagreb – take-off location – Zagreb GRATIS VIDEO - free video of the flight coordinates: https://goo.gl/maps/hijLZzkku512 

Sky riders paragliding Ambrož, Krvavec, Slovenia

AMBROŽ - KRVAVEC Altitude 1681m (max. height difference 1263m for this site) Takes wind directions E, SE, S, SW, W  Includes transportation Zagreb – take-off location – Zagreb GRATIS VIDEO - free video of the flight

Sky riders paragliding Crikvenica, Croatia

Tribalj is a village in the hinterland of Crikvenica, in a Vinodol municipality. The village is located at the crossroads between Drivenik and Grižane. The town has 612 inhabitants, according to the 2001 census. It belongs to the post office 51243 Tribalj. In Tribaljs hamlet Stranger discovered the old Croatian necropolis, which dates from the end of August. XI. century. 1804. Tribalj becomes the parish of Blessed Virgins Visitation to Elizabeth, the church is expanded and the end of the 19th century of companies Ferdinand Stuflesser gets the main altar and the pulpit, then 1902 two side altars of Tyrolean workshops Ferdinand Stuflesser, place St.Ulrich, South Tyrol. In Tribalj there is artificial lake: Tribaljsko lake. TRIBALJ - CRIKVENICA Altitude 773m (max. height difference 707m for this site) Takes wind directions E, SE, S, SW, W Includes transportation Zagreb – take-off location – Zagreb GRATIS VIDEO - free video of the flight

Private Dental Practice dr. Pedja Misljenovic, Pula

Health Special attention is given to prevention and minimally invasive procedures, in order to preserve even the smallest healthy part of each tooth. From aesthetic filling to endodontic and periodontal treatment and detailed check-ups. The tooth is the only part of our body that cannot heal itself. We care for the oral health of our patients from an early age. The ideal time for the first visit to the dentist is when a child turns two. According to the latest survey, from 2013, the average twelve year old child has 4 cavities, repaired or removed teeth. According to the European average only Bulgaria is worse. England is better with only 1 tooth with a cavity, repaired or missing.   Esthetics Bleaching teeth, designing a new smile, ceramic or composite veneers. Do you want to improve your smile, or change it completely? You only have one chance for a first impression.Cosmetic dentistry covers various branches of dentistry with one goal – to create a beautiful smile. If you do not like your teeth won't show them, you'll smile less. This of course affects one's self-esteem. Implants The perfect way to restore lost teeth. Dental implants are the most successful procedure in modern dentistry and what's best – painless. It's even possible to place a new tooth on the same day when an implant is placed. Placing a dental implant is the safest procedure in modern dentistry. The method is painless and has a success rate of over 95%.Lost teeth are best restored with implants. This spares the remaining teeth from unnecessary filing to make a classic bridge. It is not necessary to restore each lost tooth with an implant. Two implants can support a three-unit bridge while four implants can support a twelve-unit bridge. By using advanced surgical techniques and proven protocols, the period for integration of the implants is lowered to just two months. It is possible to place an implant immediately after removing a hopeless tooth and attach a temporary tooth the same day. This greatly reduces treatment time and the number of visits. If there is no bone available to place implants additional procedures such as guided bone regeneration and sinus lift are performed. All-on-4 original_all_on_4It is possible to replace lost teeth in just one day. After placing four dental implants a record is made and the dental technician produces a temporary fixed bridge. That bridge is attached to the implants the same day. This procedure has extraordinary success, for over 20 years. It represents an excellent cost/benefit ratio taking into account the cost, number of visits and time spent. The definitive bridge on implants can be made in three to four months with CAD / CAM technology.

Sea kayaking & Snorkeling, Split, Dalmatia, Croatia, Split

Make your holidays memorable and take the opportunity to explore Split from the sea in a fun way suited for everyone. Enjoy the view of Kozjak and Mosor mountain while paddling around Marjan Forest Park. Exploring small beaches and hidden historical treasures, some of which date back to the 13th century will make your day unforgettable. The tour will take us to the stone pyramids emerging from the sea where we will take a break for snorkeling and exploring the underworld. Those who want can take the part in cliff jumping while we take videos and pictures for you to take home as a memory from this tour. Location: Marjan Forest Park, Split Duration: 3-4 h Minimum number of pax: 2 Minimum age: 12  Difficulty: easy What to bring: towel, bathing suit, wet shoes, spare clothes, hat, sunglasses, sunscreen, refreshing drink and underwater camera Price includes: kayaking and snorkel gear, licensed tour guide, education on safety and basics of paddling, watertight barrel for your belongings, insurance, transfer from and to the meeting point, photos from the tour

Rock climbing, Split, Dalmatia, Croatia, Split

With over 400 bolted rock climbing routes in Split area climbers of all age and experience can take part in rock climbing adventure created for everyone who wants to have thrill of climbing rocks. Marjan Hill is situated at the peninsula in the middle of Split with the beautiful limestone cliffs and more than 80 routes on the climbing area with the stunning view of the surrounding islands. Special touch to the tour is the opportunity to climb around churches and hermit settlements dated back to the 15th century. The beginners climbers will be watched by our licensed and experienced guides to gain first hand knowledge of the climbing techniques.They will get the climbing gear and be safe on every step while climbing. The route are between 10 and 25 m heigh with the difficulty level from 4c to 7a. More experienced climbers will get the chance to improve there level of climbing and create great memories while climbing among beautiful green Marjan forest. The beginner climbers will be instructed by our licensed and experienced guides to gain first hand knowledge of the climbing techniques. More experienced climbers will get the chance to improve their level of climbing and create great memories while climbing on beautiful green Marjan hill. Location: Marjan Forest Park, Split Duration: 3 h Minimum number of pax: 2 Minimum age: 12 Difficulty: easy to moderate Availability: every day during the whole year (morning & afternoon) Meeting point: Saint Francis church (Trg Franje Tuđmana 1) at the end of Riva Promenade What to bring: comfortable clothes, preferably long pants and appropriate footwear, hat, sunglasses, sunscreen, refreshing drink & snack Price includes: professional tour guide, education on climbing and safety, UIAA approved climbing equipment (ropes, harnesses, helmets, climbing shoes), insurance, transfer from and to the meeting point and photos from the tour

Deep Water Solo & Cliff jumping, Split, Dalmatia, Croatia, Split

Deep Water Solo is becoming very popular in all parts of the world so we have decided to introduce you with this truly unforgettable adventure. DWS is rather new type of rock climbing in which every climb on vertical or overhang cliffs starts and ends from the sea. In Split town we have one of the oldest DWS climbing areas where you can reveal the adrenaline rush while climbing the rocks above crystal clear sea. We will pick you up at the meeting point in the city center and whisk you to DWS location where you will get all the information about the routes and climbing techniques. You can choose  your own level of climbing difficulty while our guides will give you all the support with their local and climbing knowledge. The photos from the tour will be a long lasting memory of great spent day in Split. Location: Sustipan or Kašjuni Duration: 3 h Minimum number of pax: 2 Minimum age: 14 Difficulty: moderate to advance Availability: 01.05. - 01.10. (morning & afternoon) What to bring: towel, bathing suit, hat, sunglasses, spare T-shirt, sunscreen, refreshing drink and underwater camera  Price includes: professional tour guide, introduction to climbing techniques & safety, climbing shoes, insurance, transfer from and to the meeting point, photos from the tour.

Sky riders paragliding Lisca, Sevice, Slovenia

LISCA - SEVNICE Altitude 911m (max. height difference 724m for this site) Takes wind directions E, SE, S, SW Price Not Includes transportation Zagreb or Ljubljana - extra 10.00€ GRATIS VIDEO - free video of the flight

Sky riders paragliding Tolmin, Slovenia

TOLMIN Altitude 1052m (max. height difference 902m for this site) Takes wind directions E, SE, S, SW, W Price not Includes transportation Zagreb or Ljubljana GRATIS VIDEO - free video of the flight

Excursion Pula Insider Walking Tour, Istria, Croatia, Pula

Pula is Istria's biggest city. The Amphitheatre (Croatians call it Arena) is not the only marvelous and very well-preserved ancient construction but Pula's entire Old town is a fine example of unorthodox Roman Urbanism. The almost 3000-years-old town is built on a hill. Therefore the Romans had to change their usual way of constructing a roman town. On this tour you will visit the main sights but the guide will not use the common main streets to show you around. Instead the tour follows small narrow streets that take you behind-the-scene of Pula's city life. Explore backstreets, great insider viewing-spots for panoramic pictures of the entire bay, hidden Roman Mosaics, Venetian Fortification and Amphitheatre. Become a Pula Insider! HIGHLIGHTS Explore the best sightseeing-spots in Pula Walk off the main tourist streets FREE Welcome Drink Become a Pula Insider WHEN Everyday (except Sunday) from 01.06.2017 until 01.10.2017. MORNING DEPARTURE: 8:00 AM EVENING DEPARTURE: 8:00PM Price Adults (16+ years) 15€/person Children (5-15 years) 5€/person Infants (0-4 years) FREE (Written reservation required) Tour duration is approximately 90-120 minutes. There are cobbled streets and stairs on this walking tour. We recommend comfortable walking shoes. Price includes: Professional licensed english speaking guide Welcome Drink (adults 18+ only) Price excludes: Meals Entrance fees Accomodation pick-up & drop-off is not included but can be arranged MEETING POINT: At the Sergii Triumph Arch in the city centre of Pula Tour available in german and english language. The private tour runs all year at anytime.  OPTIONAL TOUR UPGRADE: Wine Tasting with three different wines and snacks Visit Zerostraße –> Underground military tunel system built by the Austrians in the 19th century Local fingerfood Lunch / Dinner

Istria Explorer Tour, Croatia, Pula

The best thing about this tour is that you can customize it right on the spot! Choose an optional experience in order to engage with the locals or enjoy the towns just like you want. Join a small group of travelers and visit the sweetest spots in Inland Istria. TOUR AVAILABLEEVERYDAY (from 01.05. to 01.10.) TOUR DEPARTS FROMPula, Rovinj, Medulin, Fažana PROGRAM VODNJAN Join the guided walking tour in Vodnjan and soak in the atmosphere of an authentic small Istrian town with local architecture (Kažun). Optional: Professional Olive Oil Tasting // Corpi Santi Museum (world famous mummies of Vodnjan) LIM CANAL is a natural phenomenom in Istria. This fjord-like canal is 10 kilometre long and home to small-scale fish and muscle farms. A must photo stop for every Istria Explorer. Optional: Fresh handpicked muscle tasting at Tony's Oyster Shack (Anthony Bourdain Spot) – only on request at least 3 days ahead MOTOVUN is the queen of all hilltowns is an official candidate for becoming the next UNESCO spot in Croatia. Explore Venetian Architecture and walk the mighty town walls for amazing Istrian Landscape pictures. Join the free truffle tasting paired with prosciutto and cheese. Optional: Wine Tasting with 4 Istrian Wines // Truffle Pasta Lunch PAZIN is a former hideout of medieval Austrian Aristocrats who built a legendary castle (biggest in Istria) right at the cliffs of great rocky canyon. Even Jules Vernes was inspired by this unique spot. Join the free Brandy Tasting and explore the old town and the canyon itself. Optional: Castle Museum // 4-track Zipline Ride above the canyon 09:30-10:00 Pick-up at your accommodation10:30-12:00 Vodnjan Guided Tour & Freetime12:30-13:00 Lim Canal Photo Stop & Freetime13:30-15:30 Motovun, Truffle Tasting & Freetime16:00-17:00 Pazin, Brandy Tasting & Freetime18:00 Drop-off at your accommodation*The guide has the right to change the order of program elements. Please keep in mind that due to traffic conditions your pick-up time can vary up to 15 minutes.   Adult (12+) 55€/personChildren (3-11) 50% DiscountInfants (0-2) FREE Price includes: Licensed guide Transport in air conditioned van Accommodation pick-up & drop-off Truffle tasting in Motovun Brandy tasting in Pazin Guided walking tour in Vodnjan Price excludes: Meals Entrance fees Optionals Optional experiences: Vodnjan: Professional Olive Oil Tasting – 10€ (75 Kn) // Guided Mummy-Tour (CORPI SANTI) in world famous Museum – 7€ (50 Kn) Motovun: Wine Tasting (4 Istrian Wines) – 7€ (50 Kn) // Truffle Pasta Lunch with 2 wines and olive oil 15€/person Pazin: Zipline Ride – 11-21€ (different options) // Pazin Castle Museum- 3,5€

Portrait and figure workshop, Motovun, Istria, Croatia, Motovun

We provide all-inclusive painting holidays and we pay great attention to every aspect of it from the initial booking process including your special requirements to how we look after you on the holiday. We even include all art materials necessary on all holidays abroad, so you don't have to worry about what materials to pack. Under the expert  eye of an team of specialist in drawing and painting guests will explore the  beutiful villages and towns, as well as enjoying the countryside and  capture the stunning scenery of the nature in Croatia.There will be a lovely holiday atmosphere where you will have a lot of fun, relax and enjoy your stay. You will receive excellent tuition, stay in lovely villas or hotels, visit beautiful painting locations and interesting excursion with professional guide. The Programme includes Airport transfers (from Pula or Trieste airport) 7 night accommodation with breakfast in Hotel Kaštel - Motovun Transfers to all exursions and painting  locations 7 dinner with wine at the hotel restorant 4 day painting or drawing tuition All painting tools and materials Tickets for Motovun culinary workshop  Non included Flight tickets non included Available bicycles  rentals for painter and non painter guests Tickets for golf course at Golf Club Motovun are available for painter and non painter guests 

Landscape Workshop, Fazana, Istria, Croatia, Fažana

We provide all-inclusive painting holidays and we pay great attention to every aspect of it from the initial booking process including your special requirements to how we look after you on the holiday. We even include all art materials necessary on all holidays abroad, so you don't have to worry about what materials to pack. Under the expert  eye of an team of specialist in drawing and painting guests will explore the  beutiful villages and towns, as well as enjoying the countryside and  capture the stunning scenery of the nature in Croatia.There will be a lovely holiday atmosphere where you will have a lot of fun, relax and enjoy your stay. You will receive excellent tuition, stay in lovely villas or hotels, visit beautiful painting locations and interesting excursion with professional guide.  The Programme includes airport transfers (from Pula or Trieste airport) 7 night accommodation with breakfast in Hotel villeta  Phasiana - 20m from the sea transfers to all painting and all exursions locations 7 dinner/drinks at the Hotel 4 day painting or drawing tuition all painting tools and materials tickets for Brijuni national park exursion in case of bad weather all outdoor painting will be transferred indoor (portrait and figure drawing) live model Non included flight tickets available bicycles  rentals for painter and non painter guests tickets for golf course (Brijuni national park) are available for painter and non painter guests

Explore Rogoznica with bike in 5 days!

On almost 1000 km of bike rutes, discover the best of Dalmatia; NP Krka, Trogir and Sibenik! With amazing bike tours and magnificent locations, 6 days of activity, discovering tradition and pure fun, awaits for you! At the end of a day filled with activity, recharge your batteries in a luxury Boutique Hotel Life, set in a quiet bay in Rogoznica. Enjoy the sea view, modern rooms, superb gastronomy and unlimited use of wellness zone. Rogoznica is peaceful Mediterranean village with more than 2600 hours of sunshine per a year. Because of its location in the heart of Dalmatia, it is perfect start point for exploring surrounding rich with cultural and natural attractions. Day 1 We suggest arriving at hotel in afternoon. After check in and setting in double Superior room, we suggest calm walk to center of Rogoznica. There you can visit lake "Dragons eye", saline lake which is a natural phenomenon. Temperature of a lake is always a couple degrees higher than the sea, so brave ones can take a swim there. After returning to hotel, there is organized dinner at our restaurant. At restaurant Life you can enjoy fusion of Mediterranean cuisine presented on modern way by worldwide standards. Day 2 Breakfast is served from 8 to 10:30. After breakfast, there will be gathering at hotels lobby, meeting up with guide (if you decide to hire one) and presenting bike rout. Trip starts directly from hotel and is appropriate for medium skilled riders. After astounding ride on gravel paths through a century olive groves and vineyards you will be reaching Primosten. There you can take a short break and explore the town. In returning from this 35 km long tour, we suggest visit to local Ethno land. We suggest you to try local products and traditional Dalmatian dinner. After dinner and returning to hotel, you can relax and enjoy in wellness zone. Day 3 Breakfast is served from 8 to 10:30. At 12 o'clock starts organized visit to city of Trogir, picturesque Dalmatian town whose city center is protected by UNESCO. In order to fully experience this charming town, we suggest sightseeing with a guide. Planned return to the hotel is in the evening, followed by free time to use the wellness center and massages. Day 4 Breakfast is served from 8 to 10:30. We suggest easy ride on local roads, 30 km long, to cape Planka. That is the most prominent point of the Adriatic Sea and the border between northern and southern Adriatic, there you can visit votive chapel of St. John made of stone. After return to hotel there will be free time for wellness and relaxation. In the evening, there is organized dinner at the hotel restaurant. Day 5 Breakfast is served from 8 to 10:30. On 5th day, we suggest a visit to magnificent NP Krka. It is the best to start from city of Skradin which is center for all excursions. Trail follows the river and its canyon and soon you can reach waterfall "Skradinski buk". The route is medium difficulty; it is 50 km long and lasts for 4 hours. In a pause from riding, you can go sightseeing or even take a boat trip to visit the monastery on the small island of Visovac. After returning to hotel, there is organized dinner at the hotel restaurant. Day 6 Breakfast is served from 8 to 10:30. Planned check-out is at 11:00 but it is possible to leave your luggage in the locker room and take advantage of the last day for activities. All bike tours can be adapted (complexity and duration) depending on your physical condition. Also, we can recommend you travel agency that offers a bicycle rental service with or without a licensed guide. For more information, please, feel free to contact us. Price of the package is 680,00 Eur for two person. The price includes: 5 nights in a Superior room with side sea view for two people 4 x 3-course dinner at the hotel's restaurant for two 1 dinner in the family household for two people Organized trip to Trogir Unlimited use of the wellness area (indoor pool, sauna and steam bath)  Supplements: Room with direct sea view 20,00 Eur per day Rent a MT bikes "Cube" 16,00 Eur per day Tourist guide for tour of Trogir Tickets for National Park Krka Offer is valid: 08.04.-12.05.2017., Other periods - on request

Rafting on river Tara with one overnight stay

We can arrange rafting on the Tara river – we have complete rafting equipment from professional white-water boats to wetsuits, lifejackets, helmets, and shoes. Skippers are locals and certified by the IRF, with many years of management experience in the white-water of the Tara and Drina rivers. Rafting is designed and implemented as activity tourism, where, under the watchful eye of experienced guides you traverse the white-water of the most attractive canyon in this part of the world. During the journey you will not only observe but will actively participate with the skipper. You will experience about 50 exciting rapids, which vary between class 2 and class 4 on the international scale or river difficulty. For those with a more restless spirit we would advise early summer, others a bit later when the rapids are slightly calmer.rafting GENERAL INFORMATION Foreign guests must always carry a passport or ID cardMinimum number of people in group is 6. Smaller groups and individuals will join other groups Minimum age of participants is 5, maximum of 105 years. The price includes all taxes. Transport, accommodation, food, are charged extra in accordance with our price lists. All rafting participants are equipped with helmets, neoprene wetsuits, shoes and paddles. Given sufficient notice, itineraries may be amended in accordance with your wishes. Activities may be purchased as gifts for your friends or assigned to other members of your party. The organizers are not responsible for any lost or damage incurred by rafting participants. Place of departure: Rafting Camp IvonaStart tour: 18hCompletion of tour: next day around 17:30 – Upon completion of lunchWardrobe: Bring a swimsuit, Sunscreen, Hat, personal hygiene products and towels,  a few T-shirt, clothes for the cooler evening;From us you get other equipment INCLUDED IN THE TOUR  Professional guide / skipper Rafting Tara Hour leisure time Transport in Jeep / Van breakfast, lunch and dinner One overnight stay

Thermal Vacation in Rogaška Slatina, Slovenia, Terme Rogaška

The offer includes:      Accommodation in the selected room      Half board - possibility of diet menus (according to prior announcement)      Free access to the sauna, fitness, thermal pool and whirlpools at Vis Vita Spa & Beauty      1x day towel for pool and sauna deck in Vis Vita Spa & Beauty      Using a bathrobe      Free entry to the thermal swimming complex Rogaška Riviera (April to October)      Free high speed Wi-Fi internet      Free entry to HIT Casino Fontana      Animation program at the hotel (gymnastics, water gymnastics, nordic walking, dance evenings, ...) GRAND HOTEL ROGAŠKA **** Superior 07.01. – 30.03.2018 13.05. – 05.08.2018 04.11. – 21.12.2018 02.01. – 07.01.2018 30.03. – 13.05.2018 05.08. – 04.11.2018 21.12. – 30.12.2018 Premium double room Package              Extra night Package               Extra night 2 nights 3 nights 5 nights 7 nights 14 nights € 116 € 171 € 275                    € 55         € 371 € 700 € 126 € 186 € 300                   € 60         € 406 € 770 Standard double room Package              Extra night Package              Extra night 2 nights 3 nights 5 nights 7 nights 14 nights € 96 € 141 € 225                  € 45 € 301 € 560 € 106 € 156 € 250                 € 50 € 336 € 630 The prices are in EUR, based on half board per person in a double room. VAT is included in the price. SPECIAL DISCOUNTS:  Do - Children up to 6,99 years in the room with adults stay FREE (half board, without own bed). SUPPLEMENTS: - Sojourn tax: 1,27 € per person per day for adults; 0.63 € per person per day for children - Supplement for full board: 20 € per person per day. - Extra and baby cot: 10 € per child per day (for children up to 6,99 years) - Pets (up to 10 kg): 15 € per day - Additional charge for a room with park view / per person per day:      Premium room: 5 €      Standard room: 10 € - Extra bed / per person per day: adult children 7-11,99 years      Premium room: 45 € 35 €      Standard room: 35 € 25 € - Supplement for single room / per day: single use double. room / per day      Premium Room: 20 € 30 €      Standard room: 15 € 20 €

Terme Laško, Slovenia - Pay one, stay two people!

TERMS: 05.01. - 30.03., 02.04. - 27.04., 02.05. - 08.05., 13.05. - 12.07.   HOTEL THERMANA PARK LAŠKO**** Superior 3 nights / 2 days - 1. person 252,00 EUR, 2. person GRATIS 4 days / 3 nights - 1. person 378,00 EUR, 2. person GRATIS 5 days / 4 nights - 1. person 504,00 EUR, 2. person GRATIS 6 days / 5 nights - 1. person 630,00 EUR, 2 . person GRATIS   HOTEL ZDRAVILIŠČE LAŠKO**** 3 nights / 2 days - 1. person 192,00 EUR, 2. person GRATIS 4 days / 3 nights - 1. person 288,00 EUR, 2. person GRATIS 5 days / 4 nights - 1. person 384,00 EUR, 2. person GRATIS 6 days / 5 nights - 1. person 480,00 EUR, 2 . person GRATIS * Prices are valid for 2 persons in a double room. Sojourn tax is not included in the price and amounts to EUR 1.27 per person per day.   The program includes:      stay in a double room standard,      half board,      unlimited bathing in both hotels      daily entrance to the fitness center      a bathrobe for adults,      free wireless internet in the hotel,      offering entertainment and recreation. Discounts for children:      children up to 4,99 years GRATIS,      children from 5 to 9,99 years 25 € / day,      children from 10 to 13,99 years 35 € / day. Night swimming in Thermana Park Laško Thermal Center - every Friday and Saturday until 11:00! Children up to 5 years GRATIS!      

Rent a speedboat in Pula and Banjole, Pula, Banjole

Rent a boat with which you will explore the hidden coves, rocks and beautiful beach of Pula! We are able to offer new boats (2018 years). Our fleet is waiting for you in the very vicinity of Pula. Visit the Brijuni National Park from one or Nature Park Kamenjak on the other side of the southern part of Istria. Exclusive of our location is the proximity of beautiful islands and untouched nature which is a special atmosphere to experience from the sea. With the rental of boats and shutters we give full support in the plan of navigation so that the atmosphere is complete. Set sail for new discoveries, and come back happy and full of impressions! GLISER SPECIFICATIONS: Model: SalmerI Calipso 21 (2018) Length: 6.2 m Width: 2.20 m Engine: YAMAHA 130hp (2018) Fuel tank - 140 L Consumption (15 - 25 L) Speed 35 KN Maximum number of persons 7 GLISER EQUIPMENT: a shower CD radio GPS depth gauge bimini top navigation charts life belt 8 pcs fenders fire extinguisher rowing 2 anchors ropes hand lamp first aid etc ... PRICE PER ONE DAY OF USE (2018)     01.05.-29.05. / 12.09.-01.10. 200,00 € 30.05.-26.06. / 29.08.-11.09. 240,00 € 27.06.-28.08. 280,00 € Rent for more than three days 5% discount per day PRICE FOR ONE WEEK OF USE (2018.)     01.05. - 29.05. / 12.09. – 01.10. 1.000,00 € 30.05. - 26.06. / 29.08. - 11.09. 1.350,00 € 27.06. - 28.08. 1.550,00 €  KAUTION: 400,00 EUR* Skipper (guide) for one day 80,00 €  

Rent a boat in Pula and Banjole, Pula, Banjole

Yacht charter Pasara with cab and Yamaha 5 hp engine! Length: 5 m Engine: 5 hp Number of persons: 6 Rental conditions: minimum age 18g, identity card or passport, credit card, or cash deposit PRICES OF PASARA: 1 h - 200 kn / cca 27 euro ½ days - 500 kn / cca 67 euro 1 day - 800 kn / cca 107 euro The price includes: fully equipped boat and fuel

Guided tour, Rome: Vatican Museums, Sistine Chapel, and Basilica Tour, Rim

CHECK AVAILABILITYHighlights Benefit from fast-track access to some of the Vatican's top attractions on this walking tour Admire the beautiful Vatican Museums, and Sistine Chapel Feast your eyes on the artwork of old masters like Michelangelo and Raphael Explore the Pio Clementine Museum, Belvedere Courtyard and more Visit Michelangelo's La Pietà at St. Peter's Basilica Full description Take a tour of one of the holiest sites in Christendom on this guided walking tour of the Vatican Museums, Sistine Chapel, and St. Peter's Basilica. First, visit the Pine Courtyard, Belvedere Courtyard, the Gallery of the Maps, Candelabra Gallery, Pio Clementino's Rooms, the Tapestry Gallery, Raphael Rooms (only on early morning tours), and the Sistine Chapel. Then, be led by an expert guide to some of the major attractions, as well as to some lesser-known spots that other tourists often miss. You will also get to see other galleries of the Vatican corridors. Finally, visit Michelangelo's Pietà at St. Peter's Basilica before concludig your tour at the Sistine Chapel. Includes Tour guide Headsets Entrance fees Skip-the-ticket-line access to the Vatican Museums Skip-the-ticket-line access to the Sistine Chapel Guided tour of the St. Peter's Basilica (except for the 2.5-hour tour) Free WiFi at the meeting point Bathroom access Recharging station for your devices
Hotel Rogla, Rogla

Отель Rogla расположен в Олимпийском и горнолыжном центре Rogla в Зрече на высоте 1517 метров над уровнем моря. К услугам гостей отличный оздоровительный центр с крытым бассейном и спортивным залом. Оздоровительные удобства также включают в себя различные сауны, джакузи, детский бассейн и широкий спектр услуг массажа. Спортивный зал площадью 2200 м² предлагает волейбол, баскетбол, теннис и сквош, стену для скалолазания и фитнес-студии. Гости также могу арендовать спортивный инвентарь. 2 ресторана и Stara Koca (Старый коттедж) с камином предлагают традиционные блюда словенской и интернациональной кухни. Иногда здесь играет традиционная музыка и в летние месяцы вы можете выпить освежающий напиток на террасе отеля Rogla. 11 бугельных подъемников, 2 кресельных (4-местных) подъемника, а также 10 км трасс для беговых лыж находятся в вашем распоряжении с конца осени до весны.  

Amadria Park Kids Hotel Andrija ex Solaris, Sibenik, Dalmatia, Croatia, Шибеник

  Окруженный средиземноморской растительностью отель Andrija находится на территории курортного комплекса Solaris, в 300 метрах от пляжа длиной 4 км. К услугам гостей ресторан, детская игровая комната, открытый бассейн. Все номера оборудованы кондиционером, мини-баром и спутниковым телевидением, а также ванной комнатой с феном и туалетно-косметическими принадлежностями. В ресторане отеля подают традиционные блюда региона Далмация, а также блюда средиземноморской кухни. В нем обустроен детский уголок с няней, мини-буфетом и детским меню. Также дети могут посетить бесплатную игровую комнату с видеосистемой и отдельным детским баром с безалкогольными коктейлями. Интерьеры и фасад отеля выполнены в подводной тематике с русалками, дельфинами, морскими черепахами и другими мотивами. У стойки регистрации оборудована мини-стойка для детей, где юные гости могут покататься на горке в форме вулкана и поиграть в игры с талисманом отеля. Всего в нескольких шагах находится семейный пляж Solaris с детской игровой площадкой. Кроме того, неподалеку работает первый на Адриатическом море аквапарк с многочисленными аттракционами. Город Шибеник, расположенный всего в нескольких минутах езды от отеля, станет отличной отправной точкой для посещения национальных парков Корнати, Крка, Плитвицких озер и Пакленицы, расстояние до которых составляет от 10 до 40 км.

Valamar TUI Family Life Bellevue Resort, Hotel, Rabac, Istria, Croatia, Рабац

Уникальный курорт TUI Family Life Bellevue Resort простирается над очаровательными пляжами городка Рабац, с жемчужно-белой галькой. Из привлекательных бассейнов и с прекрасных террас стильно оборудованных ресторанов и баров открывается восхитительный панорамный вид на море и острова залива Кварнер. Если Вы хотите провести беззаботный летний отдых со своей семьей на этом прекрасном курорте – Вы получите даже больше, чем ожидаете. Благодаря услуге «all inclusive» - все включено, Вам не придется размышлять и планировать обеды и ужины – все будет к Вашим услугам. Ваших малышей особенно порадует забавный бассейн с водными аттракционами и развлекательно- анимационная программа в течение всего дня в детских клубах для любого возраста – от самых маленьких до подростков. В то время пока они развлекаются, вы можете отдохнуть на пляже или расслабиться с любимым напитком у элегантного бассейна с видом на море. Если Вы любите спорт, Вас порадуют занятия на природе, веселые спортивные турниры и занятия водными видами спорта, а приятным дополнением станут расслабление и занятие йогой на открытом воздухе. Вечерами вся семья сможет наслаждаться звуками живой музыки и отличными развлекательными программами и разнообразными шоу. На курорте Family Life Bellevue Resort Вы можете воспользоваться многочисленными услугами и предложениями начиная от прекрасных пляжей и бассейна, а также восхитительных ресторанов и баров до разнообразных спортивных предложений и богатых развлекательных программ для всей семьи. Открытие в 2017 году Категория: 4 звезды Общая вместимость: 372 номера Номера Номера Супериор с балконом (с видом на море или с видом на парк), классические трехместные номера и трехместные номера Супериор (с видом на море), семейные номера с балконом (с видом на море или с видом на парк), номера с непосредственным выходом к бассейну («Swim up»). Гастрономия РЕСТОРАНЫ И БАРЫ С УСЛУГОЙ ВСЕ ВКЛЮЧЕНО Ресторан отеля – bife show-cooking ресторан - расположен на двух этажах, блюда домашней и интернациональной кухни, специальный уголок для детей и детское меню, просторная терраса Таверна с предложением традиционных местных блюд (1 ужин в неделю включен в план обедов для гостей, пользующихся услугой all inclusive / все включено) Lobby-бар, 2 Pool-бар Услуга «all inclusive» - все включено предполагает завтрак – шведский стол, обед и ужин, определенные местные алкогольные напитки, соки, чай и кофе, а также закуски в определенное время. РЕСТОРАНЫ И БАРЫ, КОТОРЫЕ НЕ ВКЛЮЧЕНЫ В ПАКЕТ УСЛУГ ВСЕ ВКЛЮЧЕНО Ресторан Green&Grill ресторан на пляже с предложением здоровых и свежих блюд на гриле Wine bar - частично только для взрослых Thea's Coffee Shop Пляжи и бассейны ПЛЯЖИ пляж с белой галькой, отмечен наградой «Голубой флаг» пляж курорта Bellevue resort, расслабляющий пляж и семейный пляж шезлонги и зонтики за отдельную плату НАРУЖНЫЕ БАССЕЙНЫ главный бассейн с прекрасным видом на море (150 м2) бассейн для водных развлечений (700 м2) расслабляющий бассейн с морской водой (160 м2) подогреваемый детский лягушатник Splash (110 м2) бассейн с пресной водой для малышей (20 м2) бассейн с пресной водой для номеров «Swim up» (90 м2, для 8 номеров) Развлечения и спорт многоцелевая спортивная площадка для футбола, баскетбола, волейбола и тенниса игровая площадка для пляжного волейбола площадка на открытом воздухе для йоги и аэробики За дополнительную плату: теннисный центр – теннисные корты, прокат оборудования, школа тенниса организованные велосипедные туры, прокат велосипедов прокат лодок, байдарок и катамаранов, водные виды спорта скалолазание центр подводного плавания Мини гольф Развлечения для детей Maro Club для любых возрастных групп (Baby Club & Baby Room, Mini Club и Maxi Club) игровая зона для детей 'Soft play' и детские игровые площадки Teen – Hangout-зона, зал с видеоиграми и игровые турниры Развлечения для взрослых Развлекательные и анимационные программы в течение целого дня Спортивные и оздоровительные программы: утренняя гимнастика, аква-аэробика, аэробика спортивные турниры настольный теннис, пляжный волейбол, пляжный футбол вечерняя музыка вечерние развлекательные программы Дополнительные услуги и предложения бесплатный беспроводной Интернет пункт обмена валюты бесплатная парковка (при наличии места) парковка под видеонаблюдением (за дополнительную плату в размере от 35.00 кун за день) магазин отеля

Коттедж с бассейном Okrug Gornji, Ciovo, Трогир

This oasis exudes peace and tranquility, because the surrounding bay has no facilities which would disturb its harmony. Villa with pool on Island Ciovo is situated only 30 meters from the beach, covering the area of 3300 m2, surrounded by a low stone wall in traditional style and by olive trees, figs, lemons and oranges. The view from Villa is magnificent, you can see the islands of Trogir archipelago such as Fumija (opposite the villa), Drvenik Mali and Veli, as well as the island of Solta.Next to the beach there is a stone pier, where you can dock with a smaller boat. The villa can accommodate eight people, and consists of four elegant rooms, two toilets, kitchen and living room. In front of the villa there are two terraces of 90 m2, one of which is covered and has a table and chairs for relaxation or a possible lunch/dinner. On the other terrace under olive trees there is furniture with small tables. In front of the large terrace there is an outdoor pool, with deck chairs, of course. On the left side of the villa there is a covered stone barbecue available with a large bar. The villa is located in an area where there is no connection to electricity, therefore supply is provided by means of solar panel. Water is used from the tank (water tank), while for cooking there is gas. The villa is equipped with air conditioning and Wi-Fi signal.

Коттедж с бассейном Bosiljevo, Karlovac, Bosiljevo

Nadomak Zagreba te u neposrednoj blizini Karlovca smjestila se Relax kuća za odmor u mjestu Spahići, općina Bosiljevo. Kuću izuzetno pristupačnom čini njena povezanost sa autocestom A1, udaljena je svega 6 kilometara nakon izlaza Bosiljevo. Kuća se smjestila u blizini rijeke Kupe (nude se razne dodatne aktivnosti, uređeno kupalište) a na svega 2 kilometra je granica sa Republikom Slovenijom (skijalište SC Bela). Kuća je moderno uređena, niskoenergetska sa centralnim grijanjem na pelete. Sastoji se od tri spavaće sobe za ukupno 6 osoba, dječjim krevetićem po potrebi te dodatnim ležajem, opremljene TV/SAT i videotekom, 2 kupaonice, 3 sanitarna čvora, relax prostorom sa jacuzzijem za 4 osobe, finskom saunom te podnim grijanjem, svaki gost dobiva na korištenje ogrtač i jednokratne papuče. Dnevni boravak je moderno uređen i krasi ga prekrasan pogled na prirodu i vanjski bazen. Kuhinja je opremljena sa svim aparatima, vrlo je komotna i praktična. U prizemlju kuće nalazi se zajednički prostor namijenjen za druženja, on je zaseban te ima svoj hladnjak, perilicu posuđa, TV sa bluetooth zvučnicima i tabletom za puštanje glazbe. Djeca također imaju svoj vrtni kutak sa kućicom, toboganom i ljuljačkama. Vanjski bazen za 8 osoba i sunčalištem. Kao dodatnu uslugu za potpuno opuštanje, uz predhodni dogovor, moguće je dogovoriti kozmetičke tretmane u samoj kući poput: Masaže cijelog tijela (ulja po izboru) Masaže leđ Sportske masaže Medicisku pedikuru Mezoterapiju lica (tretman sa ampulama za duboku hidrtizaciju, akne, bore, tretman ukljućuje piling i masku) Mezoterapiju tijela Piling tijela, maska od zelene gline za uklanjanje toksina... Također je moguća dostava iz obližnjeg restorana, vrhunskih gastronomskih delicija, sve po vašim željama i izboru.

Family Hotel Amarin, Rovinj, Ровинь

The Amarin Family Hotel is situated on a green peninsula, only a few minutes' drive from the centre of Rovinj. With its pebbly and rocky beach, Amarin is an ideal place for a carefree family vacation. Explore more than a kilometer of beaches while swimming, sunbathing or enjoy one of many soaking opportunities. For those who like to relax by the pool, there is an outdoor swimming complex with three swimming pools for parents, children and babies.The use of towels, deck chairs and parasols at the pool and the beach is free of charge for Family Hotel Amarin guests.BEACHESThe beach more than a kilometre long provides you with your own place under the sun, or with relaxation in natural shade when you want it. Pebbly, rocky, concrete beach The beach chairs are included in the price Showers Natural shade OUTDOOR SWIMMING POOLSRight next to the hotel there is a swimming pool complex comprising three outdoor swimming pools for all ages with special hydro massage effects. The swimming pool complex also includes a baby pool with sprinklers. Swimming pool for adults Size: 200 m2 Depth: 1.3 m Fresh water Poolside chairs included in the price of the accommodation. Lazy River Size: 200 m2 Depth: 1.3 m Fresh water Children's pool Size: 300 m2 Depth: 1.3 m Fresh water Baby pool Size: 30 m2 Depth: 0,2 m Sprinklers Fresh water INDOOR SWIMMING POOLS Within the unique Wellness & Spa Centre of the Amarin Family Hotel there are 3 whirlpools and two indoor swimming pools filled with fresh water, with special hydro massage effects. Swimming pool for adults Size: 200 m2 Depth: 1.3 m Fresh water Children's pool Size: 118 m2 Depth: 0.7-1.2 m Fresh water Baby pool Size: 15,5 m2 Depth: 15 cm Sprinklers Fresh water There is always something to do at Amarin if you want to stay in shape or just amuse yourself. Our program for an unforgettable family vacation offers playgrounds, a wide variety of sports activities for all age groups, and a specially designed baby, mini, and teen club, among other things. The Amarin Hotel offers plenty of features. It is an ideal choice for those who seek an active vacation and adventures. Two colourset-tennis courts and clay tennis courts (Amarin Resort) Hiking/jogging trails Multifunctional playground Beach volleybal court Table tennis Bicycle rental Sailing and surfing school (Amarin resort) Kayak rental Stand-up paddleboats Fitness for children Jet-ski rental (Amarin Resort) Water skiing, parasailing, banana rides or inflatable donut rides (Amarin Resort) The rich facilities for children include: outdoor children's playgrounds, playrooms, a room with video games and other fun games. Children's playgrounds Video arcades, table football and other entertainment A carefully designed entertainment programme is adapted for children of all age groups. Children's entertainment programme is adapted for different age groups, as are the sports activities. Our guests and their children can enjoy a variety of entertainment programmes from the morning until the evening. Baby Club (ages 0-4) Mini club (ages 4-12) Teen Club (ages 12-18) Rich sports activities within the entertainment programme (competitions, zumba, aerobics, water aerobics etc.) Shows for children Evenings with live music

Relax holiday house with pool and spa zone in Marcana, near Pula, Istria, Croatia, Пула

Relax holiday house with pool and spa zone in Marcana, near Pula, Istria, Croatia is a istrian modern holiday house that can accommodate up to 6 guests.The house has the surface of cca. 135m². The beautiful, individually furnished house displays character and charm with a timeless quality.The living room has a balcony with a beautiful view on the garden.The kitchen is equipped with an electric cooker / gas stove, an oven, a microwave, a large fridge with freezer, a dishwasher and a coffee machine.The bathroom has a washing machine.A wooden staircase separates the bright living room with a Smart TV from the second floor, where the bedrooms are.In both bedrooms there is a double bed and a bathroom.One bedroom makes the unit 'Sea', and the other unit called 'Lavender'. In each room there are two bathrobes and a hairdryer. The bathroom 'Sea' has a jacuzzi.Each bedroom has a safe.The windows in the house have built-in fly screens, which are very convenient during the summer months.It is possible to turn the sofa bed in the living room into a bed for 2 persons. On the ground floor, there is also a spa zone, in which guests can relax. The zone is equipped with sofas, a coffee table, a massage bed, a stationary bicycle, a sauna and a yoga set. Use of the sauna will be additionally charged (according to the price list). The house has wireless and direct dial telephone. The entrance gate to the private parking is controlled by a remote control and provides a comfortable and secure parking for two cars. The courtyard is 574 m² and is fully fenced. Garden furniture is also available. In the courtyard there is a stone BBQ. The pool is 7.4m x 3.6m. Additional heating of the pool is also possible on demand during the preseason and postseason. Near the pool there is an outdoor kitchen with fridge, a covered shower and a toilet. In neighborhood there is a playground (2-minute walk) and two shops (only 15 meters away), where you can buy fresh bread every morning. The post office, the ATM, the pharmacy, cafés and snack bars are all located within 50 meters. Big supermarkets can be found in Pula, which is 14 km away. The beaches in Duga Uvala, Kavran, Peruški, Vareški, Rakalj, Krnica can be reached within 10 minutes by car. If you want to enjoy nature, peace and quiet, then these beaches are the right place for you! The beaches are not crowded in the Summer, and you can choose between single beaches, rocks and various hidden bays. The sea is crystal clear and warm during the summer. You can also take a walk in the nature - there are many paths through the woods. One can also go biking or riding. The istrian peninsula is a great place to relax, with old and small towns, a beautiful landscape and a variety of events in the summertime.For wine lovers and gourmets, there are many specialties to try. The owners live next and will be present at the listing during guests' stay. The owners make sure that guests have every information they need and feel comfortable in house. We can organize a family fun, entertainment, team building at the ADVENTURE PARK GLAVANI , which is 10 km away.

Luxury holiday house with pool in Nedescina, Rabac, Istria, Croatia, Рабац

Holiday house is located in Nedešćina, on the eastern coast of the Istrian peninsula, 5 km away from the Town of Labin and 10 km away from beautiful beaches in Rabac. This 7-room Villa ( 250 m2 on 2 floors) consists of two Apartments (the Modern and the Classic)  which can accomodate up to 10 people. It is situated at a peaceful and sunny location with a large courtyard dominated by a biodesign pool with hydromassage and a detached pool house with kitchen/living room, bathroom and children's room. From the private fenced courtyard (the area of which is 3.200 m2) which includes a garden, an orchard, a vineyard, a flower alley and an outdoor children's playground there is a view over the bell tower of the parish church of Holy Trinity, situated at the center of the town Nedešćina. Welcome! You will feel as though you are in your own home House near the pool (Pool House) 50m2 An open concept kitchen (equipped with a dishwasher, 4 cooktops in glas-ceramics, a freezer with water dispenser, a microwave with a grill, an electric coffee machine, a kettle, a toaster and  other small kitchen appliances),  a living room/dining room with a table and chairs,  a children corner for a kids of all ages, a satellite TV (flat screen/flat TV and a video game console), a ceiling fan, a toilet/WC, Internet (free WiFi). 5 Bedrooms 4 Bathrooms 2 Toilette 2 Appartments (2 floor) Pool House Kids corner and playground Biodesign hydromassage pool Outdoor Kitchen Free WIFI Free Parking 3.200 m2 (fenced)

Villa with pool, Sukosan, Zadar, Dalmatia, Croatia, Задар

Vila je smještena u lijepom prostranom vrtu s velikim bazenom, uključujući hidromasažni prsten, kao i privatno dječje igralište za naše male goste.   U prizemlju se nalazi prekrasan otvoreni dnevni boravak, blagovaonica i kuhinja s drvenim gredama, rustikalnim namještajem i ugodnim kaminom za toplu, ugodnu atmosferu. Veliki dvorišni prozori otvoreni su izravno na vanjske terase i prema bazenu, stvarajući besprijekoran doživljaj otvorenog prostora. U prizemlju se nalazi i velika dvokrevetna soba s kupaonicom, ali i privatna teretana s modernom saunom i odvojenim tušem i WC-om. Na katu se nalaze četiri dvokrevetne sobe s vlastitim kupaonicama, s nezavisnim pristupom na romantičnu panoramsku terasu s pogledom na otoke i kristalno čisto Jadransko more. Unutarnji prostor: 410 m2 Ukupna površina zemljišta: 1050 m2 Privatni bazen: 50 m2 Hidromasaža Ležaljke: 10 Pažljivo uređeni vrt Privatno parkiralište Garaža Grijani bazen 6 parkirnih mjesta (4 + 2) Aktivnosti  bicikli Dječje igralište Sportski sadržaji Sauna Broj bicikala: 2 Fitness područje Pogodnost Pristup invalidskim kolicimadjeca Kućni ljubimci - Najviše 2 kućna ljubimca dobro se ponašaju dobrodošlice uz dodatnu naknadu za čišćenje od 50 € po ljubimcu tjedno. Hlađenje i grijanje Potpuno klimatizirano Grijanje s klima uređajima Klima uređaj broj: 8 Internet - WiFi širokopojasni pristup Spavaće sobe: Spavaća soba # 1: broj bračnih ležaja: 1 Spavaća soba # 2: broj bračnih ležaja: 1 Spavaća soba # 3: broj bračnih ležaja: 1 Spavaća soba # 4: broj bračnih kreveta: 1 Spavaća soba # 5: broj bračnih ležaja: 1, broj kauča na razvlačenje: 1 Dječji krevetić: 2 Sofa krevet: 2 Sve sobe imaju A / C i TV. Posteljina je dostupna i mijenjana jednom tjedno. Dječji krevetić dostupan je na zahtjev. Pojedinačni kreveti mogu se spojiti ili odvojiti po potrebi. Kupaonica: Kupaonica # 1: umivaonik, WC, tuš kada Kupaonica # 2: umivaonik, WC, tuš kada Kupaonica # 3: umivaonik, wc, tuš kada Kupaonica # 4: umivaonik, WC, tuš kada Kupaonica # 5: umivaonik, WC, tuš kada WC: 1 Dnevna soba KaminSAT TV televizor DVD čitač Stereo sustav Kauč  

Holiday house with pool Rakalj, Pula, Istria, Croatia, Krnica

Holiday house with pool for 8 person in Rakalj, Istria, 2.5 km from sea, is perfect for a family vacation.This rental house is situated in eastern part of Istria, in a small city of Rakalj. From this location you can easily access famous cities: Pula, Rovinj, Porec or Opatija. This vecation house with pool is located on a large property and surrounded by beautiful nature. The house consists of two floors, on the ground floor is a modern kitchen with a spacious dining room and living room. All rooms are very bright.The bedrooms are located on the 2nd floor. The house has 3 bedrooms and 3 bathrooms.All rooms are elegant, equipped with double beds and bathrooms. All bedrooms have their own balcony from where you will enjoy the view of the untouched nature.

Modern villa with pool Krk, Kvarner, Croatia,

Modern villa with a pool is a very modern building with three of its sides buried in the ground. We wanted it not to be too visible, to be as discreet as possible, and to intrude the landscape and nature surrounding it. The house is meant to accommodate four people, having in disposition two spacious bedrooms, two toilets with showers, a living room, a kitchen with a big dining area, a pantry, a dressing room, a spacious terrace with a 24m2 swimming pool. The WiFi connection, internet tv, AC, BBQ, and a stereo surround system in every part of the house, including the terrace and the pool should also not be forgotten. We shouldn't even mention that , taking the location and the size of the property into consideration, You will be able to enjoy a complete privacy. Situated less than 1,5km from the city centre and the riva, on a hill with a magnificent view of the sea, the city of Krk, Punat, and nearby islands, surrounded by forests and olive gardens. Villa is about 20 minute by walk from the sea. As I already said, the house is situated in a young olive grove that covers more than 30 000m2, accessible only by an unpaved forest road not really appropriate for sports cars – eventhough we also had those kind of guests, and they most certainly "survived". The entire project was thought of as a combination of contemporary architecture which offers a pleasant stay in the house, surrounded by traditional agriculture, olives and figs. Taking in consideration that the house is located outside the populated area, it couldn't have been conected to the normal utility infrastructure, so we had to come up with our own way of electricity production, collecting water, and everything else we got used to in the 21st century.

Luxury villa with pool on the island of Čiovo, Dalmatia, Croatia,

Villa was built in 2017 and is located in Tatinje Bay, the most beautiful part of the island of Čiovo, a mere 3.2 km from the ancient city of Trogir. The unique Mediterranean surroundings give this private villa the spirit of the traditional island life combined with ultimate contemporary elegance and luxury.The property has a private entrance and safe and secure parking for all of our guests. Villa is situated just 30 meters from the beach, that I suitable for all ages. The grounds at this stunning Villa feature a private infinity swimming pool, children's playground, a garden and a shaded pergola. The terrace area surrounding the pool and the upper lounge terrace are equipped with luxurious and comfortable sunbathing loungers, LCD TV and surround system. You will also find a lovely dining set for ten and a barbeque. Wi-Fi and parking are free. We can arrange pick up/drop off to/from the airport either by sea or road transportation. The bright and elegant living room and sitting area are exquisitely furnished with designer furniture, lighting and carpets. Both have access to the terrace and the swimming pool and overlook the sea. There is a Jacuzzi bath in the living room extension. Guests can also enjoy the fully equipped gym and modern sauna.The open plan formal dining space connects with a modern, very well equipped kitchen, an outdoor patio and the barbecue area. The large outdoor dining table by the swimming pool is perfect for all day sea breeze dining.

Luxury villa with swimming pool on the island of Hvar, by the sea, Dalmatia, Croatia,

Luxury villa with pool of 55 m2, is located right next to the sea and small beaches on the island of Hvar. It was built in 2017, and includes private chef services. There is also a shuttle service from Split Airport, fast boat or SUV.   The villa is located in a secluded area, far from the bay, in a secluded cove by the sea, and is 30 km away from the town of Hvar.   Modern villa **** situated between vineyards, summits and the sea. It has a swimming pool of 55m2, with outside shower and sunshade with deck chairs and sea view. Large covered terrace with open sea views. The villa has a total of 5 rooms and 5 bathrooms, max. number of persons 12.   The villa consists of two units:   The first unit on the ground floor consists of 2 bedrooms with double beds, each with its own bathroom, and a studio apartment with bunk beds. On the upper floor there is an open living room with dining room and kitchen. It is surrounded by a spacious terrace that surrounds the entire floor which offers plenty of outdoor dining space. On the terrace there is a table for 10-12 persons.   The second unit consists of two apartments, each apartment has a bedroom, a kitchen and a living room. All rooms have an LCD TV with satellite channels and a private bathroom with slippers, free toiletries and hairdryer. The kitchens are modern and equipped with all appliances. Free Wi-Fi is available throughout the property. Private parking.   In front of the complex there is a large swimming pool that contains 80,000 liters of water. There are also sun loungers. In the extension of the large pool terrace there is another terrace that can be used for dining, sitting or sunbathing. Unlike other terraces that are covered with stone, this is covered with grass.

Stone villa with pool, Vis, Dalmatia, Croatia,

Stone villa is tastefully decorated in a romantic but contemporary style and is furnished with king sized beds, high-quality linen, a flat screen television and modern bathrooms. One of the villa's highlights is its generous master bedroom with ensuite bathroom on the second floor. Three bedrooms are situated on the first floor and one on the ground floor. Kitchen and stone floored terrace are perfect for relaxation. Outdoor traditional BBQ is convenient to prepare delicious meals as well as for atmosphere. The wood log is provided to our guests. Kitchen is fully equipped. Living area is comfortable and spacious for large groups and families. Outdoor dining offers view to the fields of oranges and olives. Our guests can use villa's complimentary WI-FI. The house is connected to another house where are apartments and guests of stone houses can use the pool but do not have direct access to it but must walk 50 meters around the house to the pool.

Luxury house with pool, jacuzzi and sauna in Kastel Luksic, Dalmatia, Croatia, Сплит

We wish to welcome you to our luxurious villa situated in peacful, yet urban, Mediterranean environment. Our villa is ideal for relaxing holiday with family and friends! It is near the sea but also public transport, between beautiful and histroic towns Split and Trogir. On 350 m2 it can accomodate up to 15 persons and it consists of 3 floors. We offer you big 48 m2 pool, sauna, jacuzzi, table tennis and kids playground.  If you prefer active vacation except going to the beach we recommend bike tour, canyoning on river Cetina, hiking or boat excursions.

Luxury houses with indoor pool and sauna in Lika, near Plitvice Lakes, Croatia, Gospić

Luksuzne kuće za odmor sa unutarnjim grijanim bazenom, saunom u Lici za privatni odmor ili team building.Ponuda smještaja se sastoji od tri luksuzno opremljene kuće za odmor koje su povezane toplim prolazima sa bazenom.Maksimalni kapacitet tri kuće je 23 osobe. Moguće je iznajmiti sve 3 kuće zajedno ili pojedinačno jednu kuću za do 8 osoba. Svaka kuća ima dvije spavaće sobe (svaka spavaća soba sa bračnim krevetom i sa ležajem za jednu osobu 100x200), 2 kupatila, dodatni toilet,dnevni boravak sa kaučom na razvlačenje, kamin, blagovaonicu, kuhinju. U ponudi je konoba zatvorenog tipa samo za goste, grijani bazen sa hidromasažama, protustrujnim plivanjem,ambijentalnim slapom, saunom. U sklopu objekta postoji eko vrt iz kojeg se gosti sami prema sezoni poslužuju sa namirnicama. Dodatni sadržaji za razonodu: stolni tenis, teren za mini nogomet. Vanjski gril za ražanj, peku i roštilj, vrtni namještaj. Natkriveni parking za svaku kuću. Najam uključuje: piće i plata dobrodošlice kod dolaska, posteljina i ručnici, posuđe za kuhanje i pribor za jelo, sredstva za čišćenje, utrošak vode i struje, korištenje klime, SAT/TV, wifi, korištenje roštilja, unutarnjeg bazena sa slapom, masažama i protustrujnim plivanjem, sauna, stol za stolni tenis, mini nogomet, badminton, domaći proizvodi iz eko vrta u sezoni, natkriveno parkiralište (jedno vozilo po kući). Mogućnost dodatnih izleta: blizina mora, paintball, kajak na mirnim vodama / Gacka, NP Plitvice, Smiljan (Nikola Tesla), Zipline Vrhovine, Gospić Katedrala i muzej Like Gospić, rodna kuća Ante Starčevića, NP Sjeverni Velebit, NP Paklenica, vidikovac Kubus i Baške Oštarije, NP Una (BiH), Park Grabovača, i Turska kula Perušić, OPG rakijarnica, Kuterevo medvjedi, Krasno svetište, razna Lovišta, vožnja splavom po rijeci Lici, quad vožnje, OPG sirana, dnevni izlet na kupanje (Zadar, Karlobag), prijevoz/transferi od i do zračnih luka Zadar, Split, Zagreb.

Houses Crni Lug with pool, sauna and jacuzzi, Gorski Kotar, Croatia, Crni Lug

Houses Crni Lug are situated at the entrance to the NP Risnjak, on a beautiful hill from where the magnificent forests can be seen. Houses can be rented individually (max. 8 person) or for a larger group (max. 24 person). Each house has ​​80 m2 on two floors. The ground floor has a living room with dining area and kitchen, bathroom and separate toilet. Upstairs is one double and one triple room. House equipment: fireplace, TV, dishwasher, washing machine. Firewood is included in the price. In the yard there is a barbecue and a table for 16 people. The price of renting a house includes the use of a tavern with a fireplace for grilling (the tavern must be left in its original condition). Near the houses, in Gorski Kotar are various opportunities for active holidays, hiking, biking, rafting, canoeing, fishing, or skiing and sledding in winter. Wellness service with extra charge:jacuzzi (outdoor covered): 30.00 euro per daysauna: 35.00 euro per dayoutdoor heated pool (open from 01.05.-01.11.): 40,00 euro per day

Villa with pool in Banjole, Istria, Croatia, Банёле

Outdoor Trampoline Table tennis Sun beds Open terrace Closed terrace with TV and fridge Seaview Kids playground Parking Indoor 4 Bedrooms 4.5 bathrooms 6 TV's Internet & Satellite TV Pets not allowed Coffee maker Microwave AC in every room
Путешествия
Советы и рекомендации для путешествий и отпуска вашей мечты