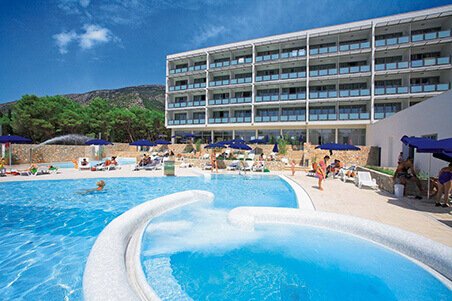 Alberghi
Cerca il tuo albergho e scopri le nostre imperdibili offerte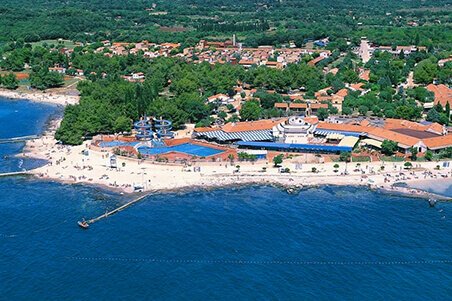 Villaggi turistici
Guarda le nostre offerte Villaggi turistici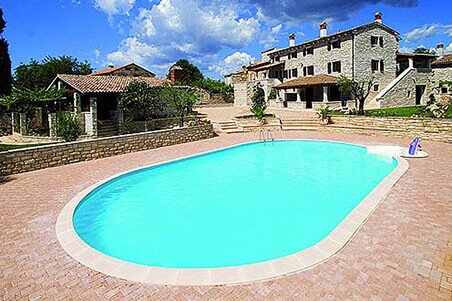 Case vacanze
Per trascorrere una vacanza indimenticabile vi diamo la possibilita' di scegliere tra le nostre offerte ville di lusso, case con piscina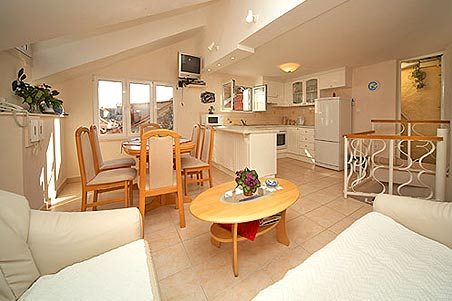 Appartamenti e camere in affitto
Trova il tuo alloggio ideale per la tua prossima vacanza

Se siete interessati, in collaborazione, inviaci la tua applicazione con informazioni di contatto, e noi arriveremo di nuovo a voi con la nostra offerta e le modalità di cooperazione nel più breve tempo possibile.
Scegli la tua destinazione
Resa per cercare il tuo alloggio ideale.
Bei paesaggi, ambiente piacevole e la sistemazione sia la vostra scelta per una vacanza perfetta!
Ristorante Viking, Kanfanar

Restaurant Viking is located in an attractive location in the Lim Fjord in the pristine nature reserve on the west coast of the Istrian peninsula. The restaurant belongs to a group of 'best restaurants in Istria', and the reason for this is a lot. Lim is 12 km long and there is fish and shellfish farms, which dates back to Roman times. The restaurant is modernly equipped and integrated with nature. If youre wondering where you can taste the fish and meat dishes, where to eat or where to eat quality fresh fish, where to go to lunch or dinner, or where a quality lunch or dinner, at the 'Viking' youre in the right place. Delicacies - fish dishes prepared in the kitchen of this restaurant, you will surely remain in your memory. The special atmosphere of a terrace overlooking the sea, which is only 30-meters, and a kitchen that is after 50 years based on simple and delicious way of cooking. Large selection of fresh fish and shellfish prepared in such a way that will always give everything smells and tastes of the sea, and served some 70-odd wines will surely drive you to once again return to the Lim and rates with nature. Distance from the nearest marina restaurant was only 7 nautical miles. Phorylation of the channel is very interesting tourist destination, especially for those arriving by sea, excursions with boats, with yachts, but also for organized excursions with bus ... The restaurant has 190 seats of which 110 seats in the restaurant, and the remaining 80 seats, on the beautiful terrace overlooking the sea. For this reason, we note that we are ready for various events, weddings, receptions, birthday, christenings.... Welcome and good appetite! business hours every day From 11:00 to 23:00 hours Lunch each day From 16:30 to 18:00 hours

H-Dent studio dentistico Habijanec, Rovinj

Lo studio dentistico H-dent e` situato in una delle più belle città dell'Istria con precisione a  Rovigno che dista circa cento chilometri da Trieste. Lo studio si trova nel nel quartiere Sv. Vid, in via Andree Amorosa. Lo studio è attrezzato secondo i piu`alti standard europei, necessari per una diagnosi facile e veloce. Tale attrezzatura permette di raggiungere risultati terapeutici con estrema comodità, rapidità e qualità.Elenchiamo alcune caratteristiche dello studio:- uso dei sensori RVG per le radiografie istantanee di alta qualità- uso del localizzatore apex- trattamenti endodontici- otturazione canalare con il metodo tharmafillParlando delle protesi dentarie lo studio collabora con alcuni dei migliori laboratori quali applicano le più moderne tecnologie e materiali dentari  che raggiungono risultati di riabilitazione protesica a livello di eccellenza.L'esperienza medica di 35 anni vi garantisce prestazioni di alta qualita`e  prezzi molto piu bassi di quelli a cui siete abituati.Contattate ci per fissare un appuntamento e ritornate dalla vostra vacanza con un sorriso nuovo che promette felicita`!!Terapia conservativa con riempimenti compositi estetici  Terapia endodontica:- otturazione canalare riempimento canalare con metodo termafill medicamento manuale endodontico (metodo step back) riempimento canalare con il metodo della condensazione laterale sbiancamento dentale (professional light-cure whitening) desensibilizzazione fluorizzazione dentale sigillatura preventiva delle fessure dentali pulizia dentale con lucidamento (uso dei ultrasuoni e profiflex) estrazioni semplici estrazioni complesse (alveotomia) realizzazione delle protesi mobili:                   protesi totali (acrylate e metaliche)              protesi parziali (metaliche) realizzazioni protetiche combinate:                   mobili e fisse con diversi tipi di lega ( CK anker, Dolder barra articolata, telescopio ecc.) realizzazioni protetiche fisse: - corone e ponti in metallo ceramica - corone e ponti in zirconio ceramica - metal free ceramica - faccette ceramiche Implantologia dentale:                  implantologia con lavori fissi o mobili.Željko Habijanec nato nel 1949. Nel 1968 si e' iscritto all'universita' di stomatologia (odontoiatria)  di Zagabria. Nel 1974 lavora presso la casa della salute di Dubrovnik e nel 1991 apre uno studio dentistico a Dubrovnik. Nel 1993 si trasferisce a Rovigno dove tuttora lavora con successo. Dopo l'universita' si aggiorna nel campo della stomatologia frequentando e partecipando regolarmente a diversi corsi e seminari di settore intitolati: 'corone e ponti in metallo ceramica', "corone e ponti in zirconio ceramica', "implantologia dentale',' protesi mobili: totali (acrylate e metaliche) protesi parziali (metaliche)'.Ivan Habijanec nato nel 1979 a Zagabria. Si e` iscritto alla facolta` di odontoiatria nel 1999. Subito dopo si iscrive allo studio suplementare dopo la laurea a Zagabria. Segue tutti gli avvenimenti dello settore e partecipa a congressi di stomatologia in tutta l`Europa. Dal 2007. lavora nello studio dentistico H-dent a Rovigno.PERCHE' in CROAZIA? - PERCHE'in ISTRIA? - PERCHE' H-DENT? -         Offriamo  prezzi oltre al 50% piu bassi in relazione all` Italia. -         Presso il nostro studio dentistico la prima visita e preventivi sono gratuiti. -         Per i clienti il cui trattamento supera i 3000 € lo studio si occupa del loro    soggiorno. -         Abbiamo oltre  35 anni di esperienza e centinaia di clienti soddisfatti. -         Offriamo ai nostri clienti una completa assistenza durante la loro permanenza a Rovigno. Offerte:   Siamo lieti di offrirvi due tipi di offerte che dipendono  dall` esigenza e dal tempo a disposizione che il cliente possiede.   H-dent settimana: Questa offerta e` basata ai casi quali situazioni risultano complicate ma possono essere effettuate in  7 giorni: Il primo giorno consiste dall` appuntamento e dalle consultazioni finali prima di intraprendere l'attivita.. Nei giorni successivi avrete un paio di appuntamenti da noi, e l`operazione finale. L'ultimo giorno, finito il trattamento, sarete pronti per ripartire con un nuovo sorriso.   H-dent weekend: Questa offerta e idealizzata per i pazienti quali non hanno a disposizione molto tempo. In questo caso offriamo la possibilita`di venire nel nostro studio dentistico due giorni alla settimana(dipende dai bisogni del paziente) con la sistematizzazione inclusa a spesa nostra. Ovviamente, questo tipo di offerta deve essere analizzata con ogni paziente individualmente dato che varia a rispetto del trattamento che deve essere eseguito e dalle possibilita`del paziente.

Studio dentistico dr. Ida Sapun Bazant, Zadar

 Dental practice Dr Ida Sapun Bažant offers dental services: – Preventive dentistry – Conservative dentistry– Endodontics– Working with children – Periodontologic dentistry – Fixed prosthetics – Mobile prosthetics – Oral surgery – Cooperation with the oral surgeon, booking an appointment directly from the surgery – Aesthetic surgery: dental jewelry (zircon), teeth whitening, composite upgrades teeth, inlay, Onley, owerlay (composite, ceramic, gold) – Plaque removal by hand or PIEZON (ultrasonic vibration without damaging tooth enamel) to the wishes of the patient. Dental practice Dr Ida Sapun Bažant   uses materials that are internationally recognized, the finest products of Western European, American and Japanese manufacturers. Dental practice Dr Ida Sapun Bažant provides various methods of plaque cleaning of  and all deposits on tooth enamel. Air Flow method removes all layers from the tooth surface enamel strong stream of air and water, no mechanical damage, thoroughly clean all parts of the teeth that can not be cleaned toothbrush or any other cleaner teeth. The regular maintenance of tooth surfaces clean, smooth and glossy prevents the plaque buildup  on the teeth. This method is recommended for all patients who have a natural tooth enamel. Provides excellent massage the gums and improves blood circulation and reduces inflammation. Fillers – hyaluronic acid Dermal fillers are injectable preparations through special micro needles entries in certain zones – reduced wrinkles, refresh the appearance of the face, fill volume cheekbones, the zone where there was atrophy of tissue, mostly lips or cheeks. Hyaluronic acid is for many years the gold standard for injection therapy and it is a stabilized hyaluronic acid that produces biotechnological processes in strict laboratory conditions. Because of its high stability and non allergic characteristics hyaluronic acid is extremely biocompatible with human tissue and can be applied without prior sample applications. The very process of injecting hyaluronic acid is minimally uncomfortable, considering that the said preparations containing a local anesthetic, and the result is visible immediately after application. Because  the hyaluronic acid stimulates the body and increases collagen production,  the result can still be further reinforced in the coming weeks.

Studio dentistico dr. Ceric-Dzaferovic Lejla, Sarajevo, Bosnia, Sarajevo

You will always find us in good mood,willing to listen and solve your problem best way possible!We dedicate special attention to each patient,because satisfied patient is our greatest success.The ordination is equipped according to all European standards.We tend to create relaxed environment for the patients,so they would feel pleasant and relaxed.We offer all kinds of dental services,which are provided by the general dentistry doctor and the team of specialists: oral surgery specialist,periodontics specialist,orthodontic specialist,dental implant specialist and oral diseases specialist.Some of the services with attractive prices we provide are:Composite filling                                                                  20-30 EUROne root tooth endodontic treatment                                     40  EURTwo roots tooth endodontic treatment                                   50  EURThree roots tooth endodontic treatment                                60  EURTeeth whitening                                                                        250  EURSimple tooth extraction                                                             15  EURComplicated tooth extraction                                                   25  EURWisdom tooth surgical extraction                                         100  EURImplant with metal ceramic crown installation                   750 EURMetal ceramic crown                                                               125 EURNo metal zirconium Cad-Cam ceramic crown                  225 EURTotal prosthesis                                                                       150 EURPartial prosthesis                                                                    250 EURCeramic veneers                                                                    225  EURSubgingival teeth curettage                                                    15  EURUltrasound teeth cleaning with polishing                            30  EURAir flow teeth cleaning                                                              25  EUR

Parco avventura Glavani, Istria, Croazia, Barban

Are you looking for an interesting, fun-packed and enjoyable day out in the beautiful interior of Istria? Do you want adventure and excitement for you and the children? At Glavani Park near Barban in Istria there is all the fun and adventure you require.  Not only does the park have the best and largest high ropes climbing course in Croatia, it also has an animal park for everyone to see goats, sheep, chickens, rabbits and all the babies plus, of course, the ever friendly dogs and cats! Glavani Park is situated on the edge of the quiet village of Glavani 6km from Barban on the road towards Vodnjan (10km) and well signposted from the main Pula – Labin road at the Manjadvorci junction.When you arrive in Glavani, a small picturesque village in the Council of Barban, prepare yourself for a dose of adrenaline that will stimulate and excite all your senses. Try something fun and new – visit the best adventure park in Istria – Glavani Park. All those who are brave enough, (or feel like they want to be brave :-) ), regardless of their age, will enjoy themselves swinging about amongst the trees. Glavani Park started business on June 1st 2011 and immediately became a success for the Croatians and tourists alike. The Park has been certified by the European Ropes Course Association and is inspected every year to ensure that it continues in its very high safety standards. Awarded a "Certificate of Excellence" for 2012, and again in 2013, 2014 and 2015 by the world's largest travel website "Trip Advisor" it is rated as the number one attraction in Istria. The staff are professional, qualified and extremely friendly. Building on this success Glavani Park doubled in size for the 2013 season adding two new major attractions: Firstly a fantastic 11 metre high 3G swing which is constantly voted the best thrill and adrenalin rush in the park: Secondly, the Devil's Causeway which is the huge suspension bridge across the valley consisting of four ziplines, a long skateboard run, three mad crossing bridges and the highlight; a 35 metre long monocycle ride 12 metres above the valley floor! One zipline takes you 120 metres along and 20 metres above the valley floor! For 2014 we have an amazing Zorb ball run. Two people sit safely inside a plastic ball which is then rolled down the hill into our valley. Total length of the road down is 100 metres and you drop 12 metres in height along the way! A wonderful feeling of no control makes this adrenaline rush unique.The adventure starts when our top quality harness is fitted on to you by our qualified instructor. Then you have a brief, but thorough, training session on ground level to ensure you understand all the safety and operational features of the gear and the park. Once ready you will spend just a few short minutes on the two metre high "yellow level" training and small children's course before deciding if you are ready to start the 6 metre high "blue level" course which, after 10 great and variable games, ends on the thrilling 113 metre long zipline! Now you are ready for the 10 metre high "black" course with even bigger and more taxing games, which ends with another trip down the 113 metre long zipline! Rest! Enjoy a drink and ice-cream. Now tackle the Devil's Causeway the huge suspension bridge, climb again on to the black level for three games before diverting on to the 80 metre long zipline which guides you towards the suspension bridge! Enjoy spectacular views and the wonderful feeling of flying through the wind! Be free and full of adrenalin in a truly safe environment! Test your nerve. You'll be pleased you did! Perhaps now is the time to experience the zorb ball adrenaline rush! To end your day with the best memories and thrills, we challenge you to go 11 metres high and drop from the skies on the 3G high swing. Experience making the silliest face and screaming with the shrillest voice while shooting down close to the ground before whizzing up to the skies again on this fantastic swing, it is truly the "Icing on the cake!" Experience the thrill of a day out at Glavani Park. You will not regret it. Routes for for all ages We have prepared three routes for you, yellow, blue and black each increasing in height and in difficulty and, as a great bonus, both the blue and black routes end by enjoying the 113 metre zip line plus 3G Swing, Devil's Causeway and Zorb. Working time! So come and enjoy yourselves in a fun adrenaline adventure in the best Istrian adventure park – Glavani Park. Open 9am – 8pm every day including Sunday :-) If you want to try all the routes then you need to arrive by 5pm! How to find us? You'll find Glavani Park on the road between Vodnjan (10km) and Barban (6km) or turn off the main Pula – Labin road at Manjadvorci and follow road to the end and then turn left for Vodnjan! Prices INDIVIDUALS training, yellow route, blue route: 100 kn training, yellow route, blue route, black route: 120 kn zip lines: 40 kn 3G high swing: 40 kn Devil's Causeway: 60 kn training, yellow, blue, black route + Devil's Causeway: 180 kn training, yellow, blue, black route + 3G high swing: 160 kn zorb ball: 50 kn 1 person, 80 kn 2 persons complete program: 230 kn KIDS (UNDER 10 YEARS OF AGE) training, yellow route, blue route: 50 kn training, yellow route, blue route, black route: 60 kn training, yellow, blue, black route + Devil's Causeway: 120 kn training, yellow, blue, black route + 3G high swing: 100 kn zorb ball: 50 kn 1 person, 80 kn 2 persons complete program: 170 kn FOR GROUPS OF AT LEAST 10 PEOPLE training, yellow route, blue route, black route: 80 kn zip lines: 30 kn 3G high swing: 30 kn Devil's Causeway: 40 kn zorb ball: 30 kn 1 person, 60 kn 2 persons training, yellow, blue, black route + Devil's Causeway: 120 kn training, yellow, blue, black route + 3G high swing: 110 kn complete program: 180 kn KIDS (UNDER 10 YEARS OF AGE) training, yellow route, blue route, black route: 50 kn training, yellow, blue, black route + Devil's Causeway: 100 kn training, yellow, blue, black route + 3G high swing: 90 kn zorb ball: 30 kn 1 person, 60 kn 2 persons complete program: 150 kn   Glavani park is the ideal place to escape from your stresses and daily problems. You will forget all of these when you are climbing high amongst the treetops. Glavani park provides entertainment for the whole family who can participate, regardless of age!

Sky riders paragliding Croazia, Bjelopolje

BJELOPOLJE - KORENICA Altitude 1203m (max. height difference 592m for this site Takes wind directions SE, S, SW, W includes transportation Zagreb – take-off location – Zagreb GRATIS VIDEO - free video of the flight coordinates: https://goo.gl/maps/hijLZzkku512 

Sky riders paragliding Ambrož, Krvavec, Slovenia

AMBROŽ - KRVAVEC Altitude 1681m (max. height difference 1263m for this site) Takes wind directions E, SE, S, SW, W  Includes transportation Zagreb – take-off location – Zagreb GRATIS VIDEO - free video of the flight

Sky riders paragliding Crikvenica, Croazia

Tribalj is a village in the hinterland of Crikvenica, in a Vinodol municipality. The village is located at the crossroads between Drivenik and Grižane. The town has 612 inhabitants, according to the 2001 census. It belongs to the post office 51243 Tribalj. In Tribaljs hamlet Stranger discovered the old Croatian necropolis, which dates from the end of August. XI. century. 1804. Tribalj becomes the parish of Blessed Virgins Visitation to Elizabeth, the church is expanded and the end of the 19th century of companies Ferdinand Stuflesser gets the main altar and the pulpit, then 1902 two side altars of Tyrolean workshops Ferdinand Stuflesser, place St.Ulrich, South Tyrol. In Tribalj there is artificial lake: Tribaljsko lake. TRIBALJ - CRIKVENICA Altitude 773m (max. height difference 707m for this site) Takes wind directions E, SE, S, SW, W Includes transportation Zagreb – take-off location – Zagreb GRATIS VIDEO - free video of the flight

Studio dentistico dr. Pedja Misljenovic, Pula

Salute Il dente è l'unica parte del nostro corpo che non può guarire da solo.Ci prendiamo cura della salute orale dei nostri pazienti fin dalla tenera età. Il momento ideale per la prima visita dal dentista è uno di due anni del bambino. Secondo l'ultimo sondaggio, nel 2013, un dodicenne in Croazia ha 4 denti cariati, riparati o rimossi. Secondo la media europea solo in Bulgaria e peggio. Estetica La prima impressione è quella che conta.L'odontoiatria estetica comprende varie parti dell'odontoiatria con un unico obiettivo – creare un bellissimo sorriso. Se non vi piacciono i Vostri denti, non li mostrerà, riderà di meno. Questo naturalmente riguarda anche l'autostima. Impianti L'impianto dentale è la procedura più sicura nella odontoiatria moderna. Il metodo è indolore e ha una percentuale di successo di oltre il 95%.I denti persi si possono restaurare con impianti dentali. Cosi risparmiamo i denti rimasti di limarli per fare ponti classici. Non è necessario per compensare ogni dente perso con un impianto. Due impianti possono reggere un ponte di tre denti, mentre con quattro impianti possiamo compensare dodici denti. Con l'utilizzo di tecniche chirurgiche avanzate e protocolli sicuri, si riduce il periodo di osseointegrazione dei impianti a soli due mesi. È possibile posizionare l'impianto subito dopo aver tolto un dente consumato e fare un dente provvisorio lo stesso giorno. Questo riduce notevolmente il tempo di trattamento e il numero di visite. Se l'osso e mancante per posizionare impianti si fanno ulteriori procedure come la rigenerazione ossea guidata e il rialzo del seno mascellare -sinus lift.

Sea kayaking & Snorkeling, Split, Dalmatia, Croatia, Split

Make your holidays memorable and take the opportunity to explore Split from the sea in a fun way suited for everyone. Enjoy the view of Kozjak and Mosor mountain while paddling around Marjan Forest Park. Exploring small beaches and hidden historical treasures, some of which date back to the 13th century will make your day unforgettable. The tour will take us to the stone pyramids emerging from the sea where we will take a break for snorkeling and exploring the underworld. Those who want can take the part in cliff jumping while we take videos and pictures for you to take home as a memory from this tour. Location: Marjan Forest Park, Split Duration: 3-4 h Minimum number of pax: 2 Minimum age: 12 Difficulty: easy What to bring: towel, bathing suit, wet shoes, spare clothes, hat, sunglasses, sunscreen, refreshing drink and underwater camera Price includes: kayaking and snorkel gear, licensed tour guide, education on safety and basics of paddling, watertight barrel for your belongings, insurance, transfer from and to the meeting point, photos from the tour

Arrampicata, Spalato, Dalmazia, Croazia, Split

With over 400 bolted rock climbing routes in Split area climbers of all age and experience can take part in rock climbing adventure created for everyone who wants to have thrill of climbing rocks. Marjan Hill is situated at the peninsula in the middle of Split with the beautiful limestone cliffs and more than 80 routes on the climbing area with the stunning view of the surrounding islands. Special touch to the tour is the opportunity to climb around churches and hermit settlements dated back to the 15th century. The beginners climbers will be watched by our licensed and experienced guides to gain first hand knowledge of the climbing techniques.They will get the climbing gear and be safe on every step while climbing. The route are between 10 and 25 m heigh with the difficulty level from 4c to 7a. More experienced climbers will get the chance to improve there level of climbing and create great memories while climbing among beautiful green Marjan forest. The beginner climbers will be instructed by our licensed and experienced guides to gain first hand knowledge of the climbing techniques. More experienced climbers will get the chance to improve their level of climbing and create great memories while climbing on beautiful green Marjan hill. Location: Marjan Forest Park, Split Duration: 3 h Minimum number of pax: 2 Minimum age: 12 Difficulty: easy to moderate Availability: every day during the whole year (morning & afternoon) Meeting point: Saint Francis church (Trg Franje Tuđmana 1) at the end of Riva Promenade What to bring: comfortable clothes, preferably long pants and appropriate footwear, hat, sunglasses, sunscreen, refreshing drink & snack Price includes: professional tour guide, education on climbing and safety, UIAA approved climbing equipment (ropes, harnesses, helmets, climbing shoes), insurance, transfer from and to the meeting point and photos from the tour

Deep Water Solo & Cliff jumping, Split, Dalmatia, Croatia, Split

Deep Water Solo is becoming very popular in all parts of the world so we have decided to introduce you with this truly unforgettable adventure. DWS is rather new type of rock climbing in which every climb on vertical or overhang cliffs starts and ends from the sea. In Split town we have one of the oldest DWS climbing areas where you can reveal the adrenaline rush while climbing the rocks above crystal clear sea. We will pick you up at the meeting point in the city center and whisk you to DWS location where you will get all the information about the routes and climbing techniques. You can choose  your own level of climbing difficulty while our guides will give you all the support with their local and climbing knowledge. The photos from the tour will be a long lasting memory of great spent day in Split. Location: Sustipan or Kašjuni Duration: 3 h Minimum number of pax: 2 Minimum age: 14 Difficulty: moderate to advance Availability: 01.05. - 01.10. (morning & afternoon) What to bring: towel, bathing suit, hat, sunglasses, spare T-shirt, sunscreen, refreshing drink and underwater camera  Price includes: professional tour guide, introduction to climbing techniques & safety, climbing shoes, insurance, transfer from and to the meeting point, photos from the tour.

Sky riders paragliding Lisca, Sevice, Slovenia

LISCA - SEVNICE Altitude 911m (max. height difference 724m for this site) Takes wind directions E, SE, S, SW Price Not Includes transportation Zagreb or Ljubljana - extra 10.00€ GRATIS VIDEO - free video of the flight

Sky riders paragliding Tolmin, Slovenia

TOLMIN Altitude 1052m (max. height difference 902m for this site) Takes wind directions E, SE, S, SW, W Price not Includes transportation Zagreb or Ljubljana GRATIS VIDEO - free video of the flight

Passeggiata attraverso Pola, Istria, Croazia, Pula

Pula is Istria's biggest city. The Amphitheatre (Croatians call it Arena) is not the only marvelous and very well-preserved ancient construction but Pula's entire Old town is a fine example of unorthodox Roman Urbanism. The almost 3000-years-old town is built on a hill. Therefore the Romans had to change their usual way of constructing a roman town. On this tour you will visit the main sights but the guide will not use the common main streets to show you around. Instead the tour follows small narrow streets that take you behind-the-scene of Pula's city life. Explore backstreets, great insider viewing-spots for panoramic pictures of the entire bay, hidden Roman Mosaics, Venetian Fortification and Amphitheatre. Become a Pula Insider! HIGHLIGHTS Explore the best sightseeing-spots in Pula Walk off the main tourist streets FREE Welcome Drink Become a Pula Insider WHEN Everyday (except Sunday) from 01.06.2017 until 01.10.2017. MORNING DEPARTURE: 8:00 AM EVENING DEPARTURE: 8:00PM Price Adults (16+ years) 15€/person Children (5-15 years) 5€/person Infants (0-4 years) FREE (Written reservation required) Tour duration is approximately 90-120 minutes. There are cobbled streets and stairs on this walking tour. We recommend comfortable walking shoes. Price includes: Professional licensed english speaking guide Welcome Drink (adults 18+ only) Price excludes: Meals Entrance fees Accomodation pick-up & drop-off is not included but can be arranged MEETING POINT: At the Sergii Triumph Arch in the city centre of Pula Tour available in german and english language. The private tour runs all year at anytime.  OPTIONAL TOUR UPGRADE: Wine Tasting with three different wines and snacks Visit Zerostraße –> Underground military tunel system built by the Austrians in the 19th century Local fingerfood Lunch / Dinner

Escursione: Esplora Istria!, Pula

The best thing about this tour is that you can customize it right on the spot! Choose an optional experience in order to engage with the locals or enjoy the towns just like you want. Join a small group of travelers and visit the sweetest spots in Inland Istria. TOUR AVAILABLEEVERYDAY (from 01.05. to 01.10.) TOUR DEPARTS FROMPula, Rovinj, Medulin, Fažana PROGRAM VODNJAN Join the guided walking tour in Vodnjan and soak in the atmosphere of an authentic small Istrian town with local architecture (Kažun). Optional: Professional Olive Oil Tasting // Corpi Santi Museum (world famous mummies of Vodnjan) LIM CANAL is a natural phenomenom in Istria. This fjord-like canal is 10 kilometre long and home to small-scale fish and muscle farms. A must photo stop for every Istria Explorer. Optional: Fresh handpicked muscle tasting at Tony's Oyster Shack (Anthony Bourdain Spot) – only on request at least 3 days ahead MOTOVUN is the queen of all hilltowns is an official candidate for becoming the next UNESCO spot in Croatia. Explore Venetian Architecture and walk the mighty town walls for amazing Istrian Landscape pictures. Join the free truffle tasting paired with prosciutto and cheese. Optional: Wine Tasting with 4 Istrian Wines // Truffle Pasta Lunch PAZIN is a former hideout of medieval Austrian Aristocrats who built a legendary castle (biggest in Istria) right at the cliffs of great rocky canyon. Even Jules Vernes was inspired by this unique spot. Join the free Brandy Tasting and explore the old town and the canyon itself. Optional: Castle Museum // 4-track Zipline Ride above the canyon 09:30-10:00 Pick-up at your accommodation10:30-12:00 Vodnjan Guided Tour & Freetime12:30-13:00 Lim Canal Photo Stop & Freetime13:30-15:30 Motovun, Truffle Tasting & Freetime16:00-17:00 Pazin, Brandy Tasting & Freetime18:00 Drop-off at your accommodation*The guide has the right to change the order of program elements. Please keep in mind that due to traffic conditions your pick-up time can vary up to 15 minutes.   Adult (12+) 55€/personChildren (3-11) 50% DiscountInfants (0-2) FREE Price includes: Licensed guide Transport in air conditioned van Accommodation pick-up & drop-off Truffle tasting in Motovun Brandy tasting in Pazin Guided walking tour in Vodnjan Price excludes: Meals Entrance fees Optionals Optional experiences: Vodnjan: Professional Olive Oil Tasting – 10€ (75 Kn) // Guided Mummy-Tour (CORPI SANTI) in world famous Museum – 7€ (50 Kn) Motovun: Wine Tasting (4 Istrian Wines) – 7€ (50 Kn) // Truffle Pasta Lunch with 2 wines and olive oil 15€/person Pazin: Zipline Ride – 11-21€ (different options) // Pazin Castle Museum- 3,5€

Portrait and figure workshop, Motovun, Istria, Croatia, Motovun

The Programme includes Airport transfers (from Pula or Trieste airport) 7 night accommodation with breakfast in Hotel Kaštel - Motovun Transfers to all exursions and painting  locations 7 dinner with wine at the hotel restorant 4 day painting or drawing tuition All painting tools and materials Tickets for Motovun culinary workshop  Non included Flight tickets non included Available bicycles  rentals for painter and non painter guests Tickets for golf course at Golf Club Motovun are available for painter and non painter guests 
Hotel Maxim, Bozava

Hotel Maxim****, Bozava L'albergo situato direttamente in riva al mare e completamente rinnovato, Vi offre 23 camere doppie + soggiorno, arredate lussuosamente, con bagno/doccia, climatizzatore, TV satellitare, linea telefonica, accesso a Internet, minibar, cassaforte, balcone con vista mare. Appartamenti-Junior suite dell'albergo MAXIM**** tipo 2x1/2 Gli appartamenti sono spaziosi, modernamente arredati e addatti a 4 persone. Dispongono di due camere doppie con bagno/doccia + WC, asciugacapelli, grande soggiorno, balcone con vista mare. Appartamenti-Junior suite dell'albergo MAXIM**** tipo 1x1/2 Sono addatti a 2 persone, modernamente arredati, dispongono di una con una camera matrimoniale con bagno/doccia + WC, asciugacapelli, grande soggiorno, balcone con vista mare. Tutti gli appartamenti hanno servizi, aria condizionata, minibar, LCD-TV, linea telefonica, accesso a Internet, cassaforte, balcone con vista mare. Arredamento e servizi dell'albergo. La reception climatizzata, l'ascensore, il cambio valuta, angolo Internet, guardaroba, lavanderia, ristorante climatizzato con una grande terrazza, bar, trattoria, piscina scoperta con acqua dolce e vasca per bambini, ombrelloni e sedie a sdrai, parco giocchi per i bambini, parcheggio situato all'ombra. Mezzapensione La mezzapensione prima colazione e la cena al buffet. Una volta alla settimana organizziamo la ,,Serata dalmata'' con le specialitá della regione e musica dal vivo. Sport e divertimento due campi da tennis con fondo sintetico ed illuminazione notturna, Fitness, sauna, Whirlpool, massaggi, noleggio di biciclette, e ping pong. Incluso nel prezzo del soggiorno: - Uso della pisicna dell'albergo (sdraio, ombrelloni) Animali domestici Non sono consentiti. Le spiagge dell'albergo Lungo la maggior parte della costa nei dintorni di Božava si stendono rocce piatte che immergono nell'acqua e offrono un posto ideale per prendere il sole. Grazie alla configurazione del terreno i bagnanti a cui piace la solitudine, non devono avere paura di poter essere disturbati. La spiaggia della Suora Questa è una spiaggia coperta di sabbia finissima e situata nella valle vicina al Villaggio turistico dove potete ricrearVi facendo il bagno e giocando a pallavolo o pallacanestra sulla sabbia. La famosa spiaggia Sakarun Una spiaggia ampia, aperta verso l'alto Adriatico e coperta di sabbia bianca molto fine che regala all'acqua un colore azzuro-verdastro. A distanza di 400 metri dalla spiaggia il mare Vi bagnerà appena la vita. Potrete rillassarvi nel nostro Long Island Cocktail Bar situato direttamente sulla spiaggia. La casa alberghiera a Bozava comprende anche: Tre alberghi moderni (*** ) Albergo LAVANDA - 88 camere arredate modernamente Albergo per famiglie AGAVA - 19 camere da famiglia arredate modernamente Albergo per famiglie MIRTA - 16 camere da famiglia arredate modernamente

Hotel Sol Garden Istra, Umag - Umago

Un'infinità di eventi diurni e serali in un ambiente decorato alla perfezione, di grande comfort, creato fondendo motivi istriani e moderni. Il Hotel Garden Istra e il  sport&family resort appena costruito, provvisto di un bellissimo parco acquatico vi regalerà una vacanza indimenticabile, dinamica, famigliare, attiva e sportiva. Un incantevole lungomare vi condurrà fino al nucleo storico della città di Umago... Il hotel Sol Garden Istra dista 3 km dal centro di Umago, nel villaggio di Catoro, a soli 200 metri dal mare. Sol Garden Istra è uno dei migliori hotel per famiglie in Croazia! Bella atmosfera, buon cibo, trattamenti benessere e servizi di qualità, accanto a tutti gli elementi che renderanno il vostro soggiorno con figli più facile e che renderanno le vostre vacanze indimenticabili! Divertitevi insieme ai vostri ragazzi presso il complesso di piscine all'aperto con numerose attrazioni, o nel nuovo Aqua Park, con scivoli e giochi d'acqua! Melia Hotels Activities Team si prenderà cura dell'intrattenimento con numerose attività diurne e serali per bambini di ogni età!he Body Holiday, caratterizzato da un vastissimo spazio relax, è il luogo dove potrete provare la magia dei prodotti locali. Scegliete il trattamento perfetto per voi a base di miele, olio d'oliva, lavanda o tartufo, e risvegliate tutti i vostri sensi. Fatevi massaggiare dalle bollicine dell'ampio idromassaggio, riscaldatevi in una delle tante saune, e rigenerate i vostri muscoli con i nostri trattamenti sportivo-rivitalizzanti. Per un relax totale scegliete il centro benessere The Body Holiday, aperto quasi tutto l'anno. Il Centro benessere comprende: ambienti che si sviluppano su 2 piani per una superficie complessiva di 800 m2 Sauna Park (bagno turco, sauna finlandese e biosauna alle erbe aromatiche, sauna umida ai sali) sistema di raffreddamento vasca idromassaggio per 12 persone saletta per il relax piscina coperta semiolimpionica (chiusa durante l'alta stagione) grande palestra per il fitness tutta una serie di trattamenti stimolanti e rivitalizzanti e di massaggi medico-sportivi

Solaris Kids Hotel Andrija, Sibenik - Sebenico

Situato all'interno del Solaris Beach Resort, l'Hotel Andrija è circondato da vegetazione mediterranea, sorge a soli 50 metri dai 4 km di spiaggia e vanta un ristorante, una sala giochi per bambini, una piscina all'aperto. Tutte le camere sono climatizzate e dotate di TV satellitare, balcone, minibar e bagno con asciugacapelli e set di cortesia. Il ristorante dell'hotel, dove potrete gustare l'autentica cucina dalmata e piatti mediterranei, comprende un angolo per bambini sorvegliato con un mini-buffet e menù per bambini. A disposizione anche una sala videogiochi a uso gratuito e un bar separato per bambini con cocktail analcolici. L'interno e l'esterno della struttura si ispirano a un tema subacqueo, con sirene, delfini, tartarughe marine e altri motivi. La reception presenta una piccola area di ricevimento per bambini, dove i piccoli ospiti si potranno divertire con uno scivolo a forma di vulcano mentre vengono intrattenuti dalla mascotte dell'hotel. La struttura sorge a pochi passi dalla Solaris Family Beach, dotata di un parco giochi, e dal primo parco acquatico sul mare Adriatico, che offre numerose attrazioni. La città di Sebenico, velocemente raggiungibile in auto, è un buon punto di partenza per esplorare i Parchi Nazionali delle Isole Incoronate, della Cherca, dei Laghi di Plitvice e di Paklenica, tutti ubicati entro un raggio di 10-40 km.

Casa con piscina 30 m dal mare Okrug Gornji, Ciovo, Trogir - Trau

This oasis exudes peace and tranquility, because the surrounding bay has no facilities which would disturb its harmony. Villa with pool on Island Ciovo is situated only 30 meters from the beach, covering the area of 3300 m2, surrounded by a low stone wall in traditional style and by olive trees, figs, lemons and oranges. The view from Villa is magnificent, you can see the islands of Trogir archipelago such as Fumija (opposite the villa), Drvenik Mali and Veli, as well as the island of Solta.Next to the beach there is a stone pier, where you can dock with a smaller boat. The villa can accommodate eight people, and consists of four elegant rooms, two toilets, kitchen and living room. In front of the villa there are two terraces of 90 m2, one of which is covered and has a table and chairs for relaxation or a possible lunch/dinner. On the other terrace under olive trees there is furniture with small tables. In front of the large terrace there is an outdoor pool, with deck chairs, of course. On the left side of the villa there is a covered stone barbecue available with a large bar. The villa is located in an area where there is no connection to electricity, therefore supply is provided by means of solar panel. Water is used from the tank (water tank), while for cooking there is gas. The villa is equipped with air conditioning and Wi-Fi signal.

Relax casa con piscina e sauna, Bosiljevo, fiume Kupa, Croazia, Bosiljevo

Nadomak Zagreba te u neposrednoj blizini Karlovca smjestila se Relax kuća za odmor u mjestu Spahići, općina Bosiljevo. Kuću izuzetno pristupačnom čini njena povezanost sa autocestom A1, udaljena je svega 6 kilometara nakon izlaza Bosiljevo. Kuća se smjestila u blizini rijeke Kupe (nude se razne dodatne aktivnosti, uređeno kupalište) a na svega 2 kilometra je granica sa Republikom Slovenijom (skijalište SC Bela). Kuća je moderno uređena, niskoenergetska sa centralnim grijanjem na pelete. Sastoji se od tri spavaće sobe za ukupno 6 osoba, dječjim krevetićem po potrebi te dodatnim ležajem, opremljene TV/SAT i videotekom, 2 kupaonice, 3 sanitarna čvora, relax prostorom sa jacuzzijem za 4 osobe, finskom saunom te podnim grijanjem, svaki gost dobiva na korištenje ogrtač i jednokratne papuče. Dnevni boravak je moderno uređen i krasi ga prekrasan pogled na prirodu i vanjski bazen. Kuhinja je opremljena sa svim aparatima, vrlo je komotna i praktična. U prizemlju kuće nalazi se zajednički prostor namijenjen za druženja, on je zaseban te ima svoj hladnjak, perilicu posuđa, TV sa bluetooth zvučnicima i tabletom za puštanje glazbe. Djeca također imaju svoj vrtni kutak sa kućicom, toboganom i ljuljačkama. Vanjski bazen za 8 osoba i sunčalištem. Kao dodatnu uslugu za potpuno opuštanje, uz predhodni dogovor, moguće je dogovoriti kozmetičke tretmane u samoj kući poput: Masaže cijelog tijela (ulja po izboru) Masaže leđ Sportske masaže Medicisku pedikuru Mezoterapiju lica (tretman sa ampulama za duboku hidrtizaciju, akne, bore, tretman ukljućuje piling i masku) Mezoterapiju tijela Piling tijela, maska od zelene gline za uklanjanje toksina... Također je moguća dostava iz obližnjeg restorana, vrhunskih gastronomskih delicija, sve po vašim željama i izboru.

Casa vacanze con piscina in Kastel Luksic, Split, Dalmazia, Croazia, Split - Spalato

Modern villa with big pool situated under the mountain of Kozjak overlooking Kaštela bay, 10 minutes from Trogir (UNESCO city), and 20 minutes drive from Split. Villa has fully equipped kitchen (kettle, toaster, stick blender, food processor, electric stove, microwave, dishwasher), dining and living room (one sofa bed 140cm and one couch) and bathroom with jacuzzi tub on the first floor. Living room has smart TV.On the second floor there are 4 bedrooms (1st has 200x200 cm bed, second 160x200 cm, 3rd two beds 90x200 cm which can be combined into one bed, 4th single bed 90X200 and playroom) and a bathroom (with washing machine). We can provide children accessories if needed: child bed, baby chair, baby tub. Rooms are equipped with two bed settings for each bed and four towels per person. Whole Villa is air conditioned, there are two air conditioning units on the first floor and one on the second.Villa has one big terrace on the first floor and three on the second, all terraces are overlooking on the beautiful Kaštela`s bay and town Split. There is a barbecue place with big dining table in the arbor in the back of the house. Guests can enjoy sitting in the arbor by day with great view on the Kozjak mountain or by night. There is 10x5m big pool near the arbor. Season vegetable is offered to guest to pick from our garden, we can also provide fresh sea food, fresh meat and authentic Croatian products from local merchants (Croatian products). Villa has private parking for three cars. Guests have access to two floors of the house, back garden, terraces and parking.With extra charge hosts can provide transfer from and to the airport, bike or car rents.There is ferry port in Split from where guests can visit some of beautiful Croatian islands (Hvar, Brač, Šolta, Vis, Korčula...).